CUSTOMER USE CASE
Industrial groups, let us help you significantly reduce your energy bills!
It requires an efficient management and precise analysis of all your consumption indicators, but above all, to have the right tools.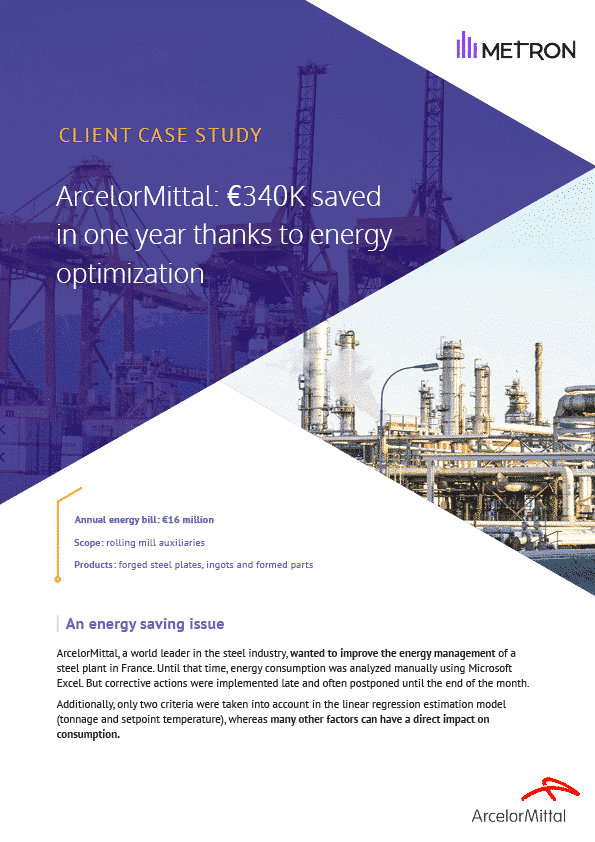 [CASE STUDY] ENERGY OPTIMISATION: HOW ARCELORMITTAL SAVED 340K€ IN ONE YEAR 
Before implementing the METRON-Factory® solution, ArcelorMittal wanted to go further in its energy monitoring. Are you in the same situation?
This case study presents, through the experience of this leading player in the steel industry, how METRON can help you to leverage the digitalization for the energy management of your site.
Discover in this use case:
The data collection process
The automatisations implemented
The strategy implemented retrospectively by ArcelorMittal
The presentation of the METRON-Factory® solution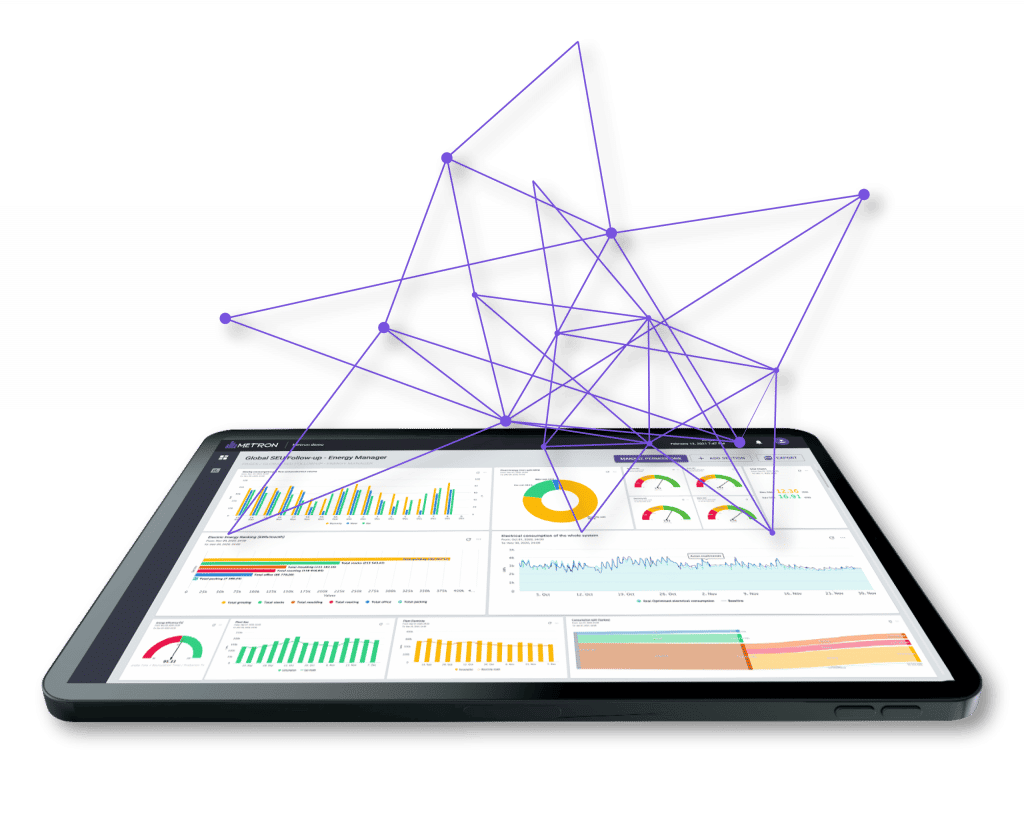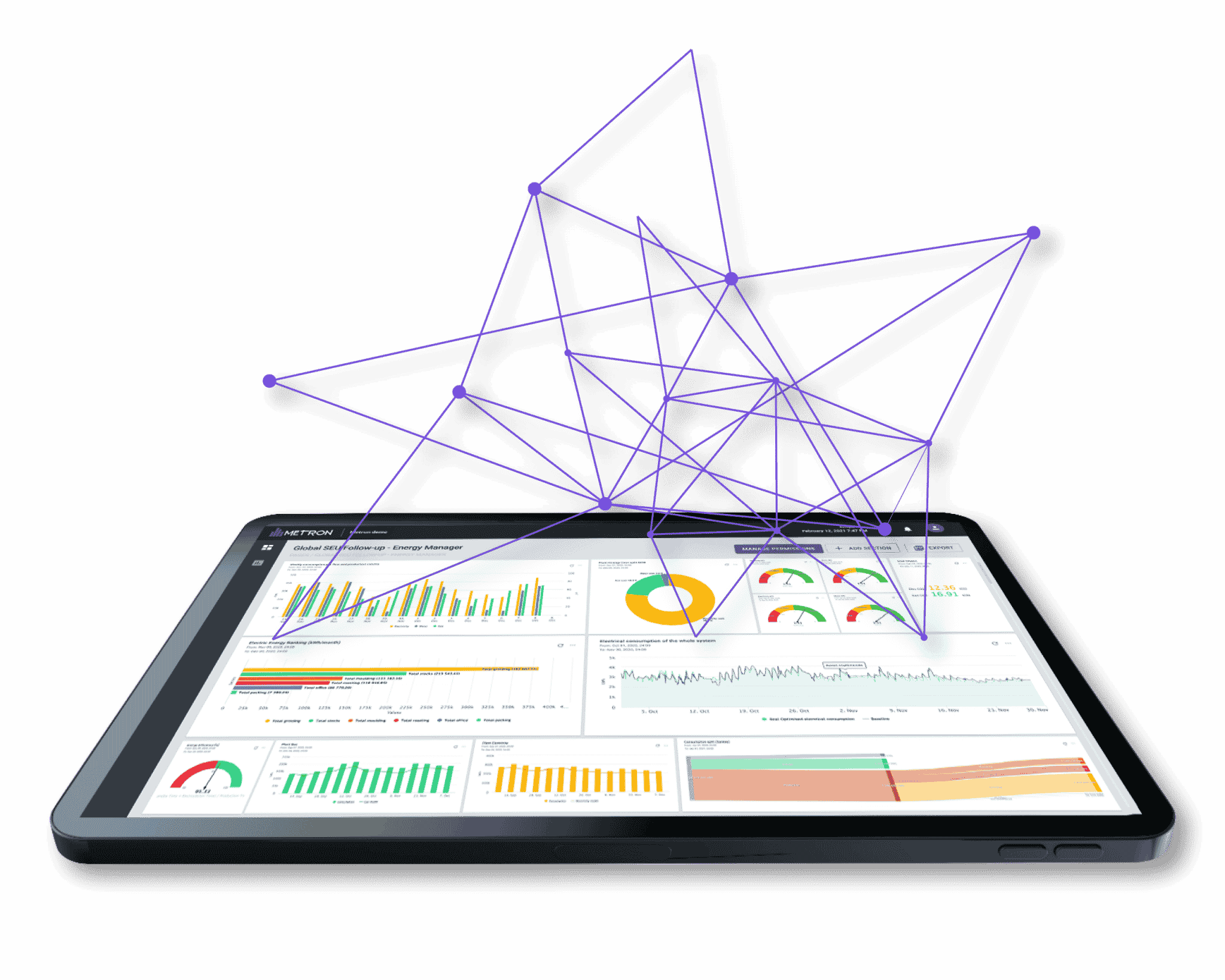 Download the client case study
ABOUT METRON
METRON, French CleanTech founded in 2013, specialized in improving energy efficiency, operating performance, reducing energy costs and carbon footprint. Through its 9 international offices in EMEA, LATAM and APAC, supported by nearly 160 employees, METRON supports the greening of more than 100 international industrial groups throughout the evolution of their digital maturity.