CUSTOMER USE CASE
METRON-FACTORY® energy intelligence solution has highlighted possible optimizations to generate annual savings of a quarter of a million euros, through its digitalized approach for energy management.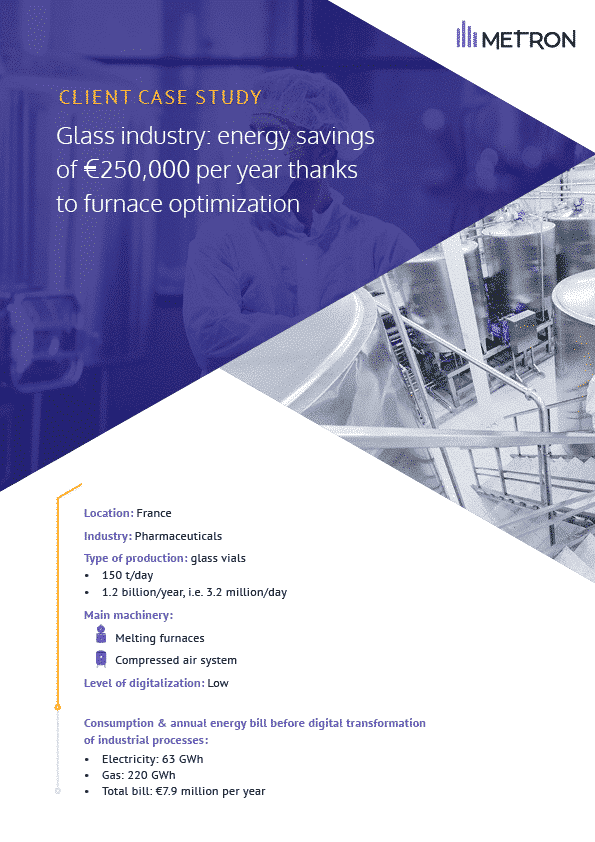 [CASE STUDY] PHARMACEUTICAL INDUSTRY: SAVING €250,000 PER YEAR THROUGH OPTIMIZATION OF GLASS FURNACES.
In this case study, you will discover: 
The context of the plant and the first steps of the project, i.e. the digitalization of the selected perimeter: the two glass furnaces.
The actions implemented and the benefits of the METRON solution: real time monitoring and optimizations.
The results reached, savings generated and other benefits (time savings, transparency, etc.).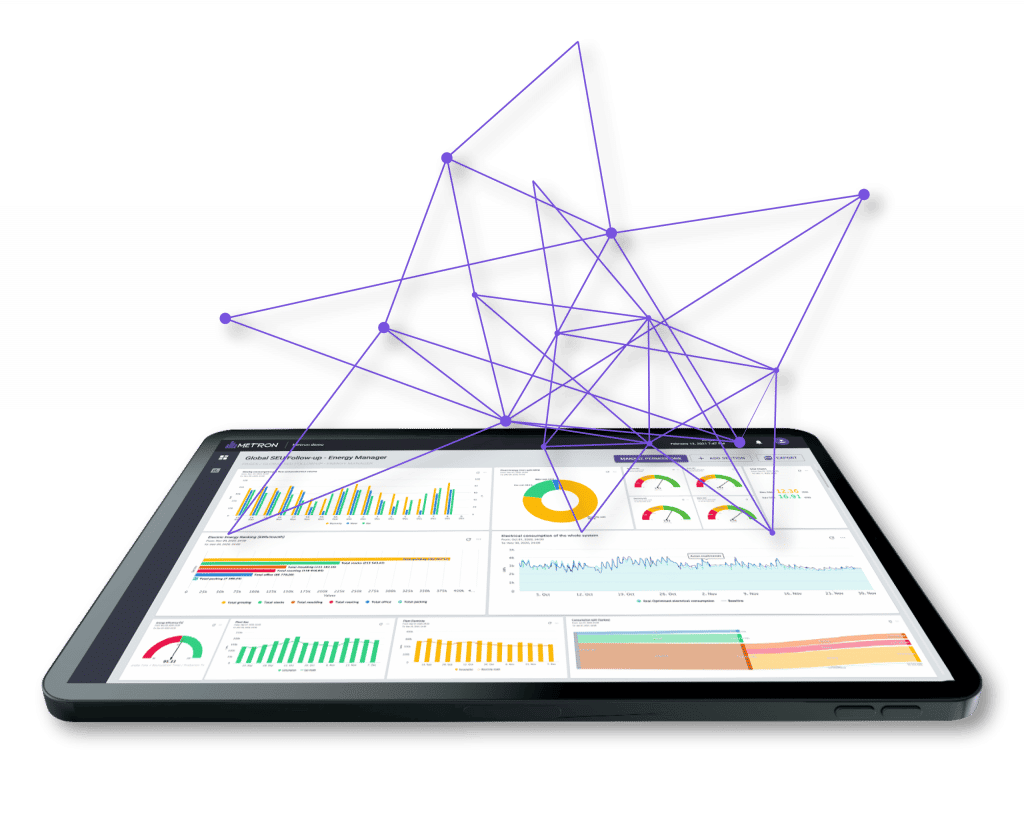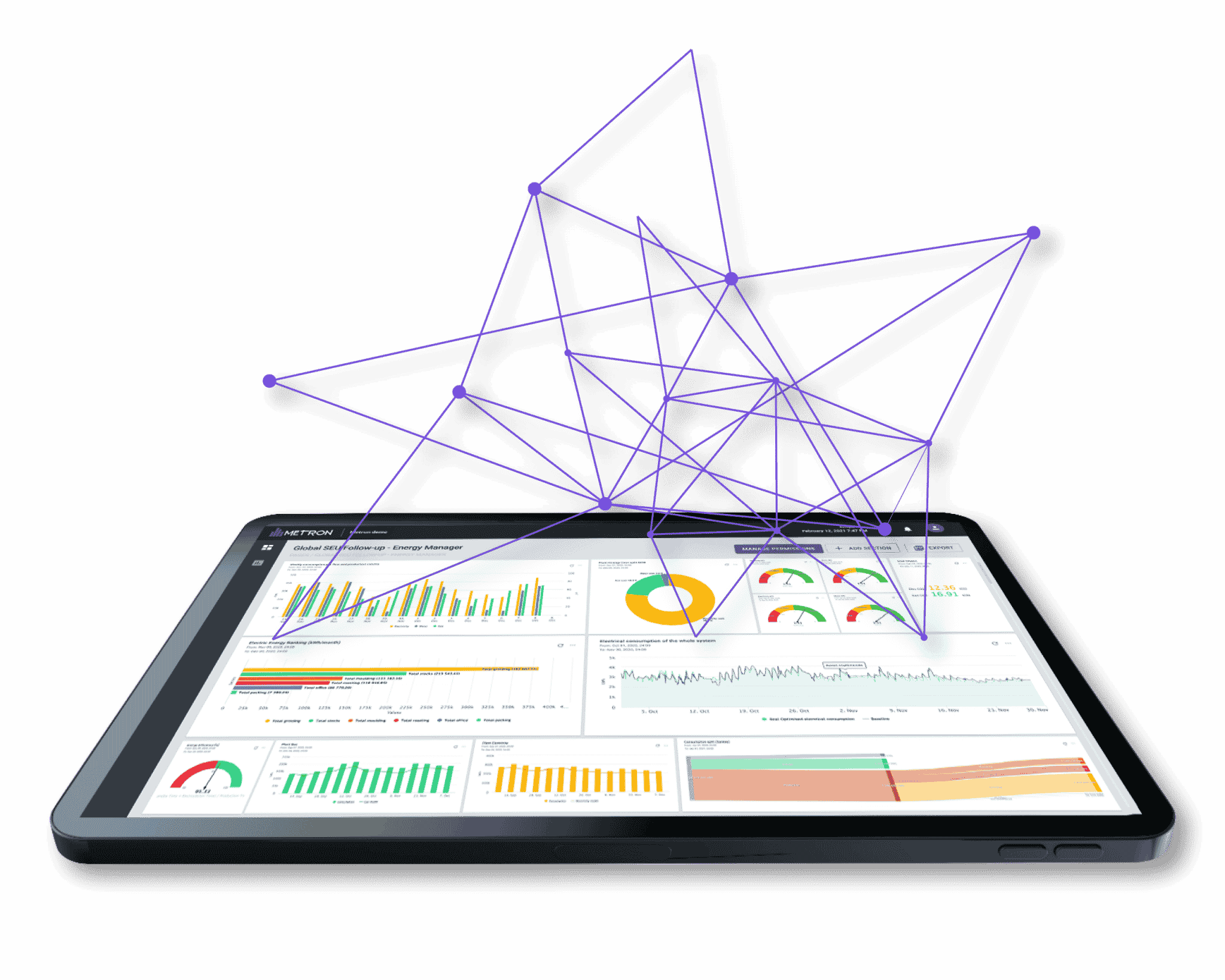 Download the client case study
ABOUT METRON
METRON, French CleanTech founded in 2013, specialized in improving energy efficiency, operating performance, reducing energy costs and carbon footprint. Through its 9 international offices in EMEA, LATAM and APAC, supported by nearly 160 employees, METRON supports the greening of more than 100 international industrial groups throughout the evolution of their digital maturity.