DEMOCRATIZING ACCESS TO DATA SCIENCE
FOR INDUSTRY
Talk to one of our experts and get an interactive demo of EnergyLab®.
Discover how our new ergonomic tool democratizes the use of data science for energy professionals to boost their productivity, reduce their costs, and sustainably improve their business outcomes.
This new METRON Factory® workspace will allow energy professionals to easily:
Identify all plant influencing parameters
Anticipate energy consumption and demands
Create their own reference model with historical and live data
Deploy models in real time to detect anomalies and anticipate drift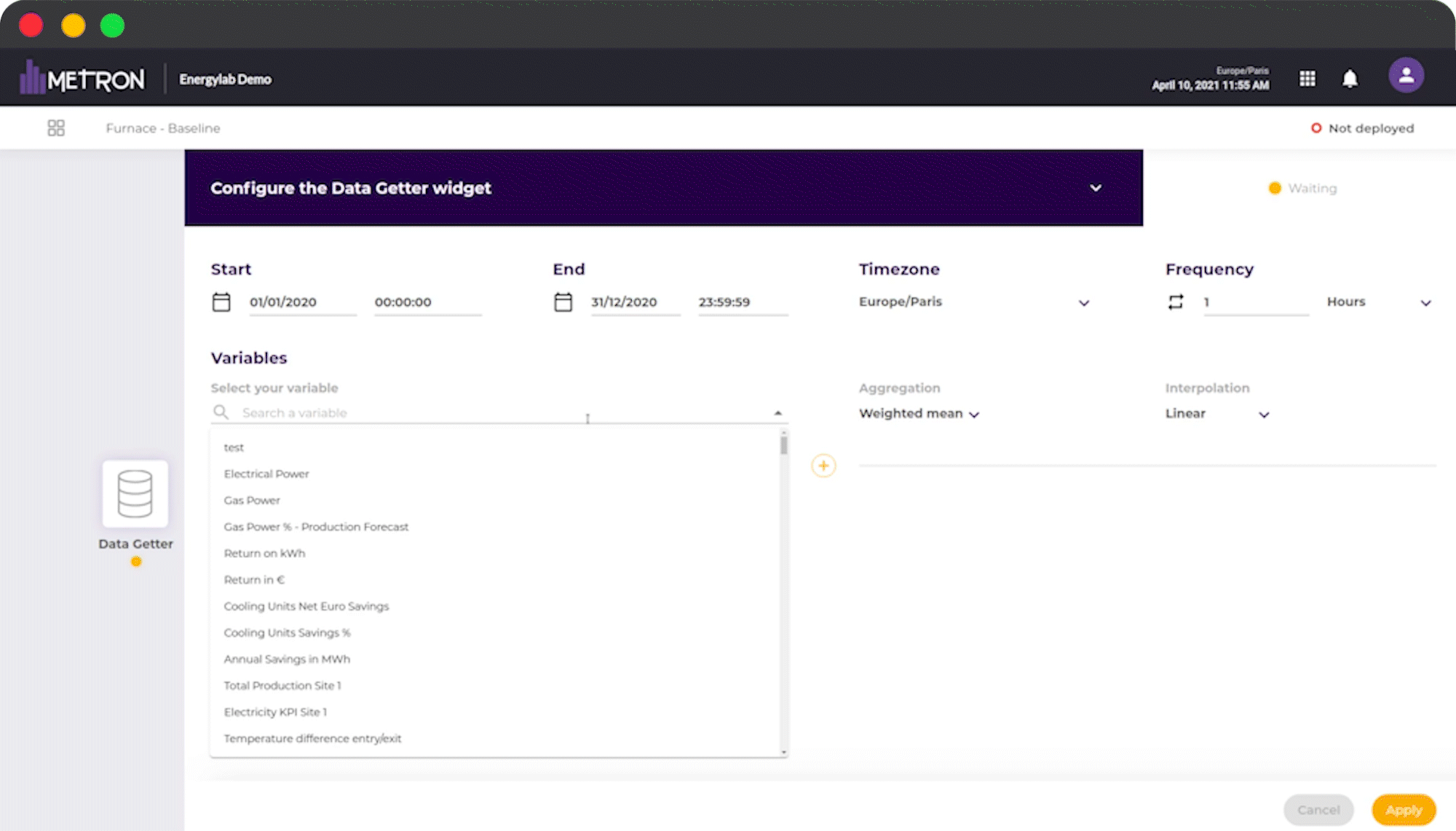 EnergyLab is an interesting tool that allows us to better visualize and analyse all the data collected by METRON's digital platform.
It is a way to determine specific factors which influence the energy consumption of your equipment. When these factors are identified, you can then make your own energy baseline that will allow you to monitor the energy efficiency of these processes.
Frédéric GEFFRAYE
Energy Manager at ArcelorMittal - Industeel
About METRON
METRON is a French CleanTech company founded in 2013, specialized in improving energy efficiency, operating performance, reducing energy costs and carbon footprint. Through its 10 international offices in EMEA, LATAM and APAC, supported by nearly 200 employees, METRON supports the greening of more than 100 international industrial groups throughout the evolution of their digital maturity.