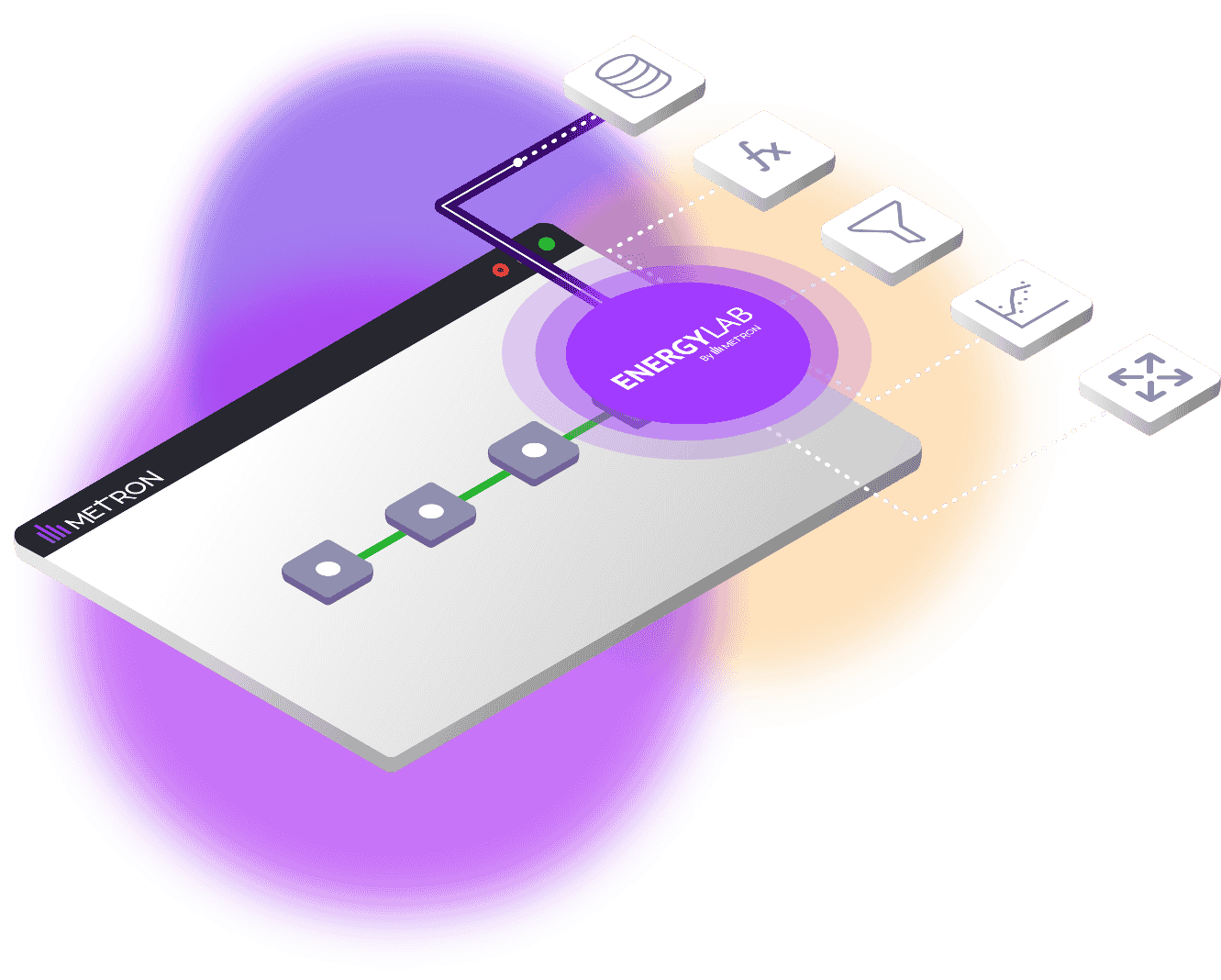 ENERGYLAB®️
A TOOL ACCESSIBLE FOR ALL
Discover METRON's dedicated app for energy optimization and data exploration, to produce and easily deploy your predictive models.
NATIVE INTEGRATION FOR ALL YOUR
DATA
SIMPLIFIED MODELIZATION
NO CODE
ONE-CLICK

DEPLOYMENT OF CREATED BASELINES 
Democratizing access to
Data Science for Industry
This ergonomic tool, directly integrated to your METRON-FACTORY platform, has been designed for energy professionals. It allows you to perform simple or complex analyses: from data exploration to the deployment of statistical models on your platform. You build and deploy your own models to:
IDENTIFY INFLUENCING PARAMETERS
predict your energy consumption and demand
 

detect anomalies and anticipateconsumption drifts
DISCOVER OUR INTEGRATED
DATA SCIENCE LAB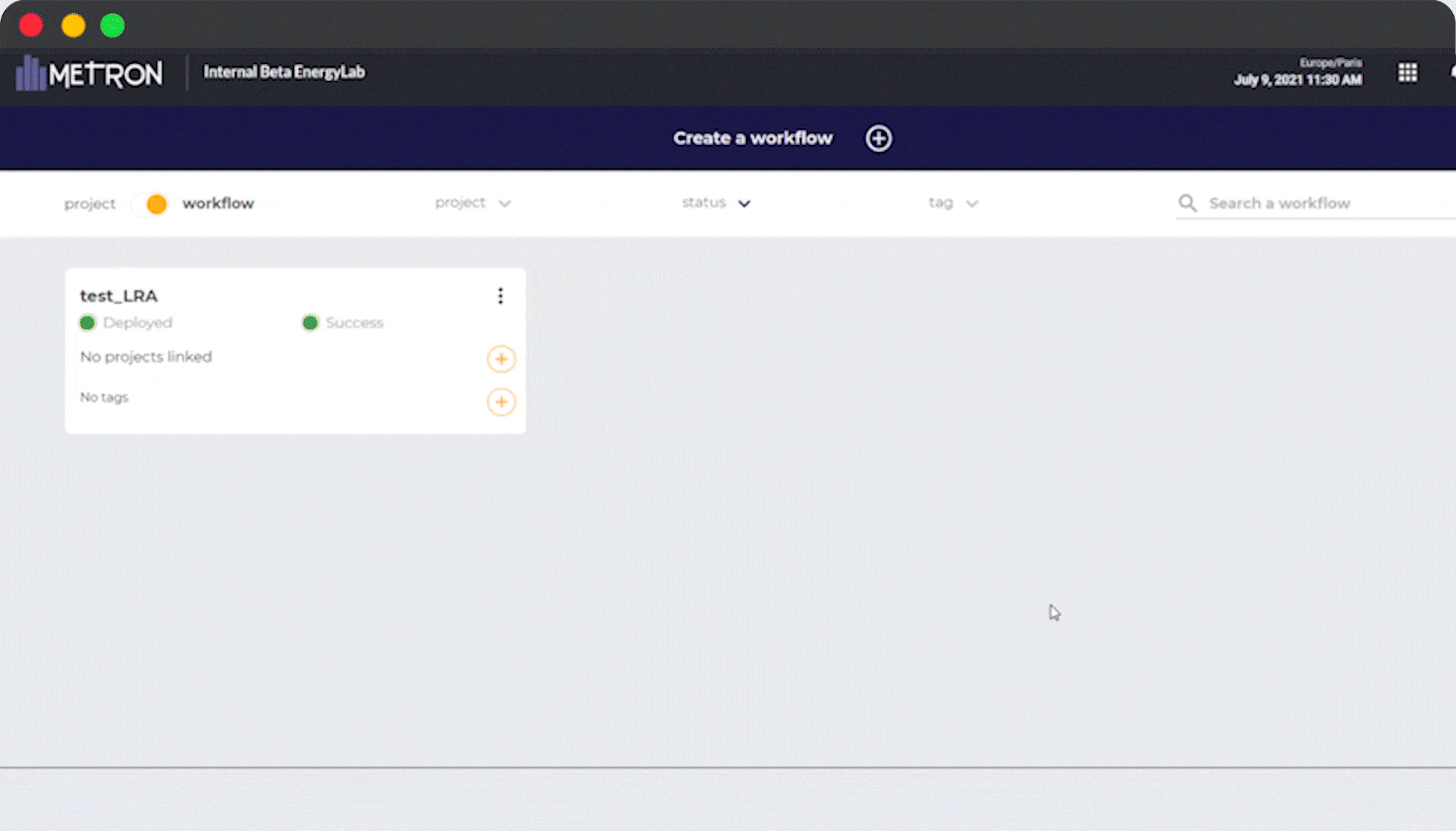 An industry specific contextualised approach
Depending on the analysis initiated, access an automatic pre-selection of relevant data, to free yourself from Data Science technicality.

Explore and prepare your data
Identify your plant patterns of behavior through the analysis of your systems historical and live data. Visualize your data, create your models and select the most relevant ones.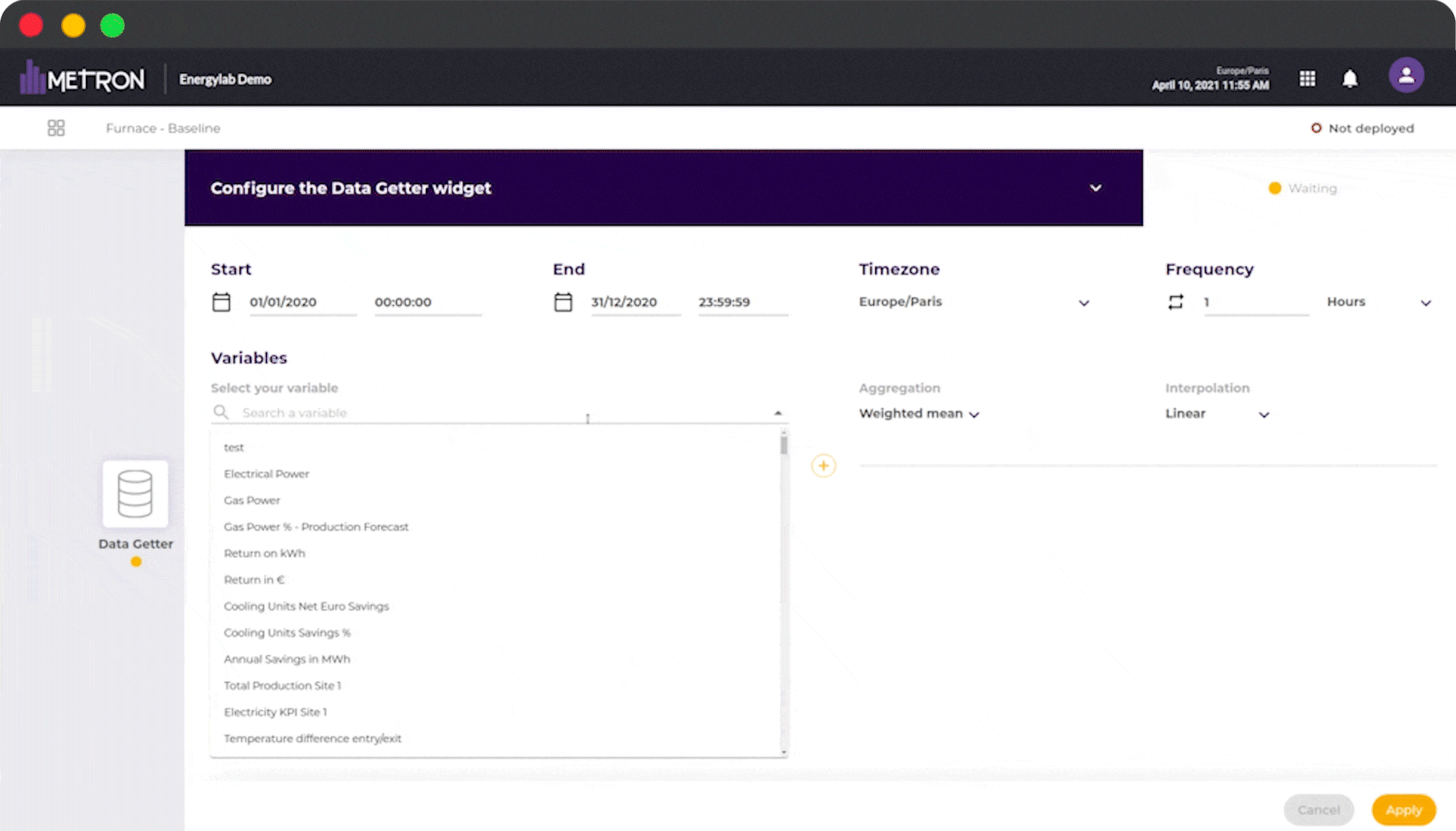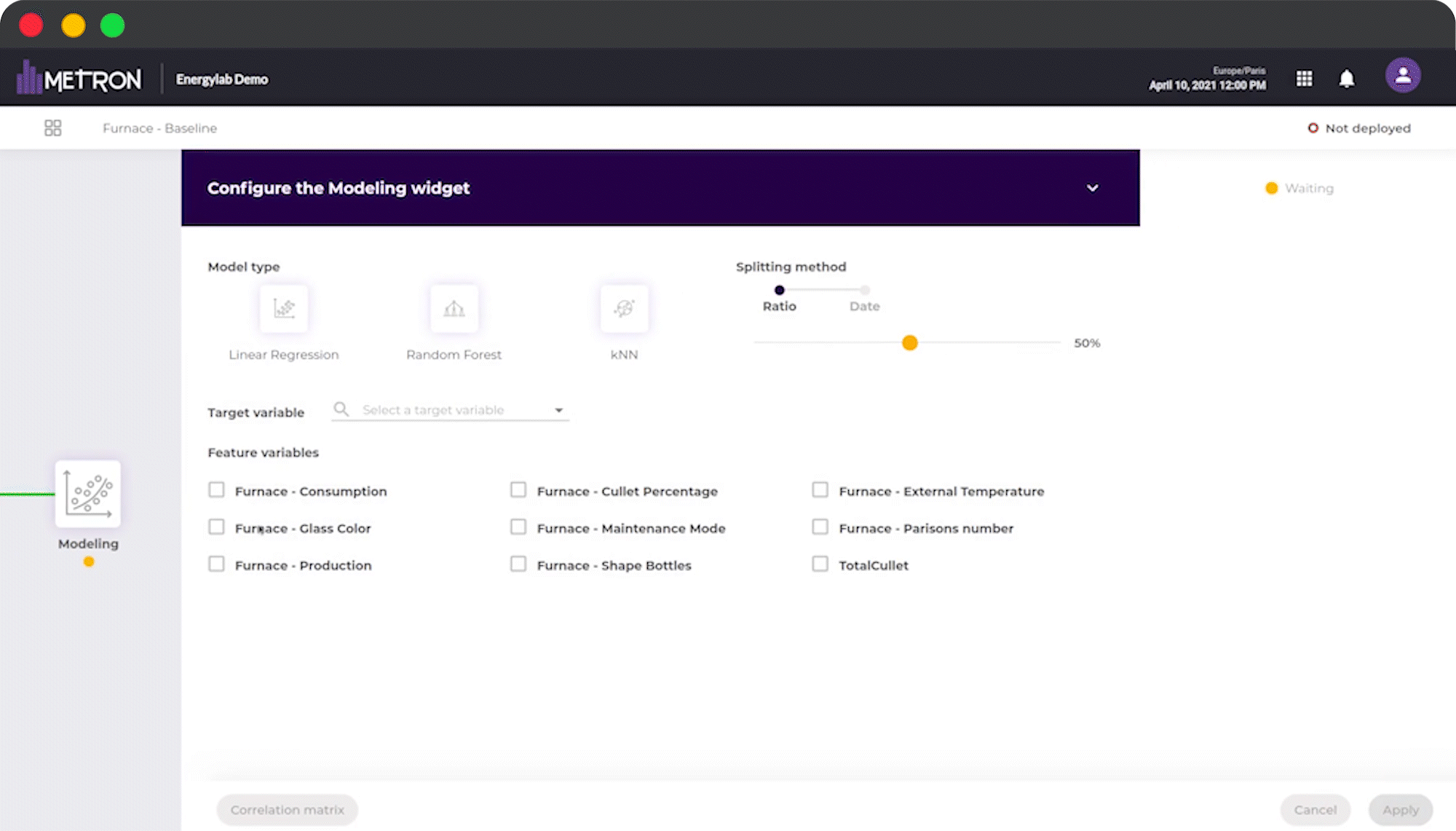 Analyze and model in a few clicks
A step-by-step and visual modeling space, accessible to all your business experts, without specific Data Science skills, you build your models in total autonomy.

Rapidly deploy your Machine Learning models
Test different predictive models, select the most relevant one, and deploy it directly in your Energy Management tool.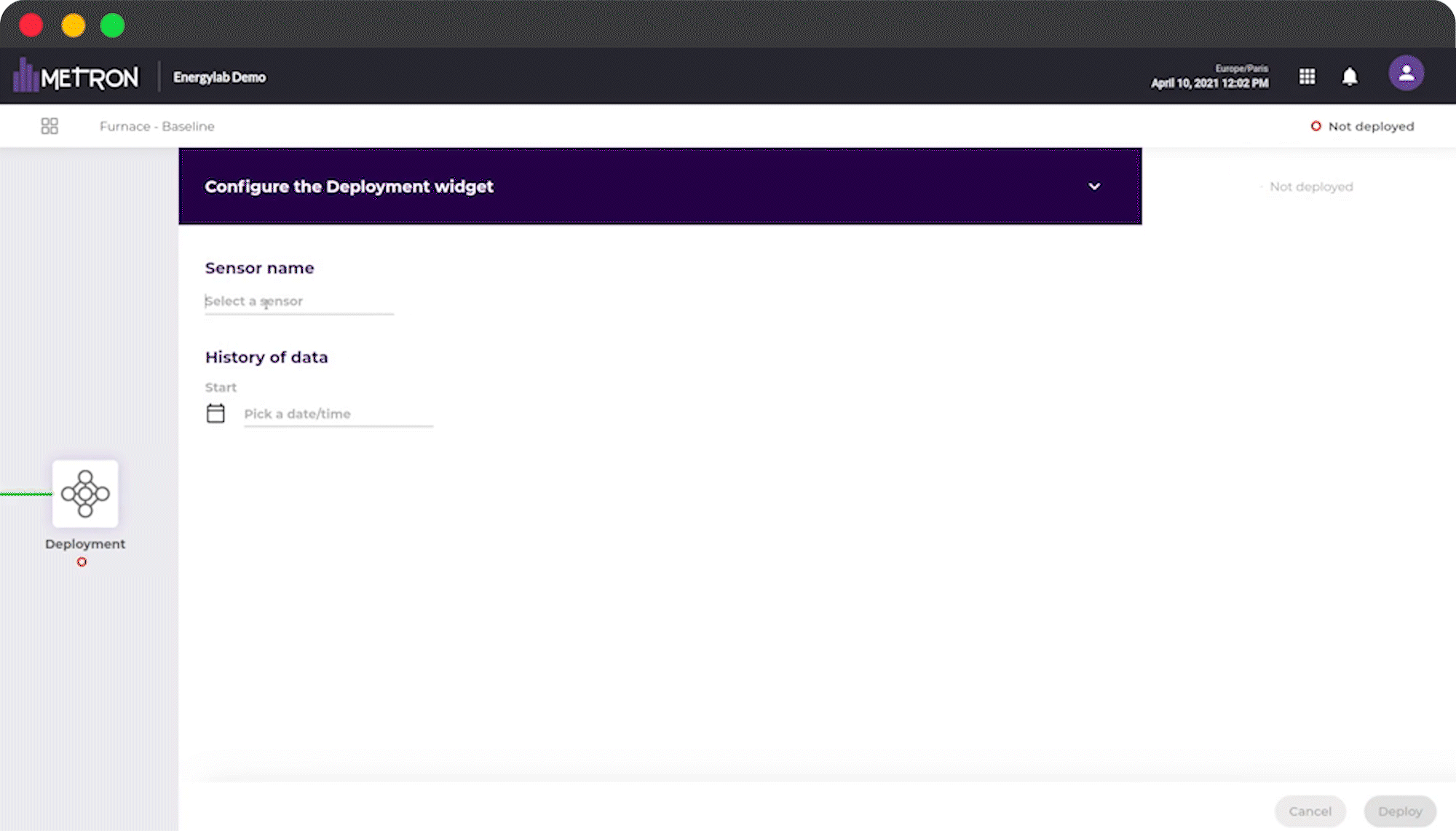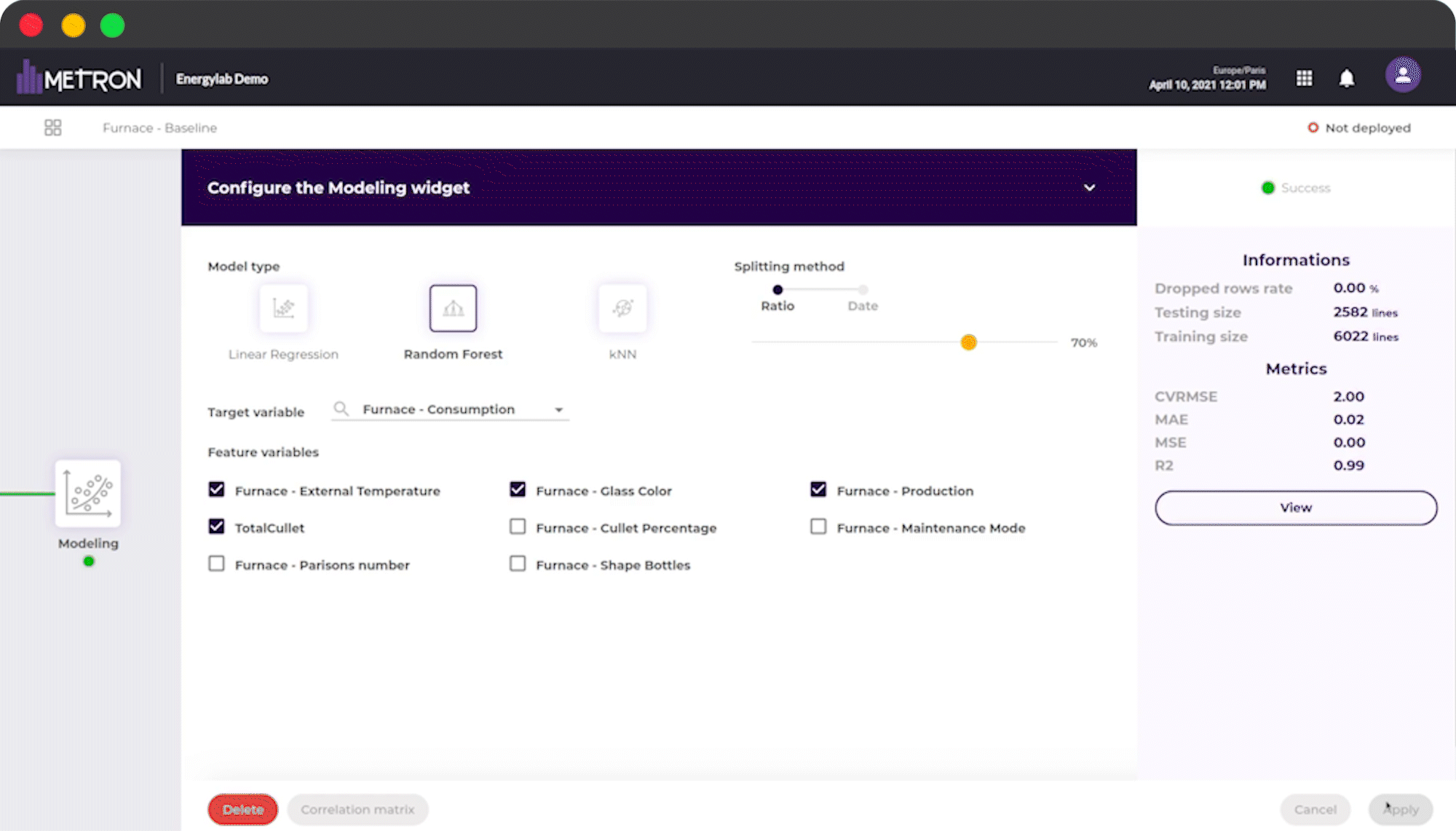 Robust models for sustainable optimization
Track the reliability of your deployed models over time, and benefit from re-learning as your industrial context evolves. 
One app, thousands 
of analysis
This Data Science tool dedicated to Energy Efficiency and Industry will help you, within all type of sectors to: 

> DENTIFY SAVINGS OPPORTUNITIES
> DEPLOY YOUR OPTIMIZATION PROJECTS
> LEVERAGE YOUR DATA KNOWLEDGE
> GAIN IN AUTONOMY