Meeting the Challenge of the Energy Transition
At a local level, public organizations now have powerful levers of action to be the leading actors of tomorrow's energy transition.
Energy is part of several competencies ensured by public authorities, such as buildings and equipment through consumption monitoring, energy optimization and urban policy.
Public organizations also have a key role in terms of communication, raising awareness and local strategy development.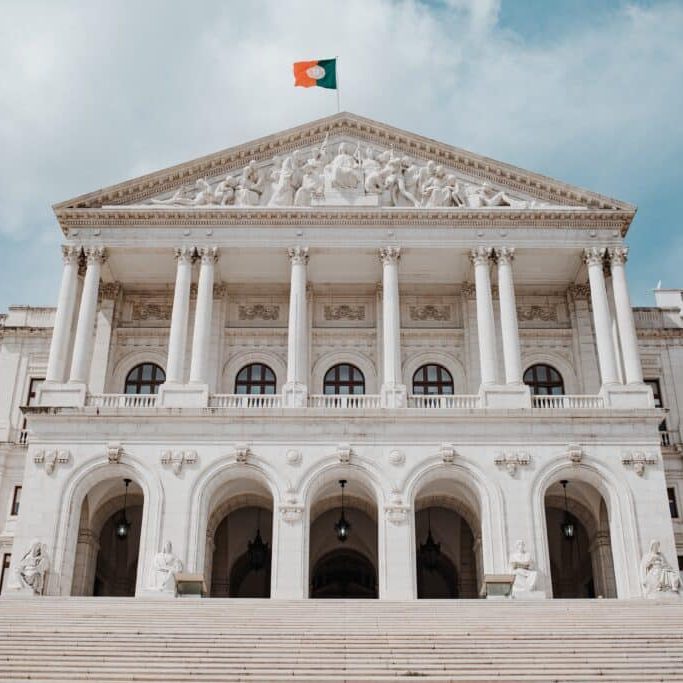 Lyon Saint-Exupéry Airport in France: Simplify the Energy Management System with One Solution
Analysis of More than 210 Million of Data a Year
METRON provides Aéroport Lyon Saint-Exupéry with its solution for the consumption follow-up of more than 4,000 installed meters on the airport's site.
Our solution ensures coordination between remote data reading and rental leases, allowing for an automated re-invoicing of energy consumption to all different subtenants within the terminals.
This solution of supervision and energy (electricity, water, gas) optimization provides among others:
A deep and structured understanding of energy invoicing on site.
A simplified management of most energy supply contracts and invoicing monitoring.
A multi-means data acquisition.
A re-invoicing management module.
A follow-up consumption in real time.
A detection of anomalies.
Public Service of Wallonia
Since 2008, the SPW is the main administration of the Walloon Region. It combines the former services of the Ministry of the Walloon Region and the Ministry of Equipment and Transport.
Since 2011, 3,000 electrical EANs and 600 electrical cabins in Wallonia are monitored by METRON for financial follow-up. A specific interface has been developed for the follow-up of legal controls.
Brussels Environment - IBGE (Institut bruxellois pour la gestion de l'environnement), is the environment and energy administration of the Brussels-Capital Region.
Since 2013, an energy metering, remote reading and monitoring system using METRON's EMM module has been in use for 20 exemplary buildings (BATEX) of various uses in the Brussels region.
Sibelga is the manager of the electricity and natural gas distribution networks for the 19 municipalities in the Brussels-Capital Region. In addition, Sibelga is responsible for reading meters through its subsidiary Metrix, and for validating and managing consumption data. Sibelga employs around 1,000 people.
Since 2011, METRON has been supplying Sibelga with its EMM module for monitoring the energy consumption of the main buildings in the 19 municipalities in the Brussels region. In each municipality, an energy advisor can access the information of all the buildings under his responsibility. Reporting and monitoring of consumption are automated and supervised by Sibelga.
IGRETEC (Intercommunale pour la Gestion et la Réalisation d'Etudes Techniques et Economiques) is an intermunicipal company in the legal form of a cooperative company with limited liability. It brings together 68 towns and municipalities, mainly in the province of Hainaut.
Since 2007, METRON has been supporting all the public players in Hainaut, i.e. around one hundred municipalities and as many CPAS, police areas and other government bodies. They benefit from Igretec's services to monitor their energy consumption and purchase energy strategically. More than 12,000 buildings have been monitored since 2006 thanks to METRON's tools.
The result of the merger in 1996 of the public and private hospitals of Soignies and Braine-le-Comte, the CHR de la Haute Senne is located in a region with 75,000 inhabitants in a residential and rural environment.
Since 2010, METRON has installed "15-minute" metering systems for electricity, water and gas at each of the sites. The data is processed by CHR Haute Senne using our energy management software.
The Grenoble University Hospital, or CHUG, is a leading health care institution located in the heart of the Alps and consists of 95 buildings. The CHUG's energy consumption is more than 120,000 MWh/year and represents more than 30% of the operating budget of the technical department, i.e. more than 6 M€.
Since 2013, METRON has been monitoring the energy and fluid consumption of the 95 buildings making up the CHU. The energy data is collected and transmitted in real time to our solution, which allows, among other things, to:
Implement a sustainable development policy included in the 2011-2015 establishment project.
Equip the CHU with a simple, intuitive and open IT tool to better understand consumption (energy, water, heat), related expenses and their evolution.
Optimize management of various fluids (electricity, heating, gas, cold water, DHW, etc.)
The system measures, compares and analyses energy and fluid consumption; provides ratios per m2/DJU/year, /beds, /meals or/kg of linen for the kitchen and laundry; calculates tariff optimisations; publishes energy labels; communicates in an educational manner to raise awareness among hospital staff of the CHUG's environmental footprint.
Our Customers in Public Markets