Gas and oil costs are skyrocketing and the challenges of reducing greenhouse gases have never been greater. A better understanding of energy consumption is essential for industrial groups, tertiary sector actors and local authorities. For this, the implementation of an EMS (Energy Management System) is the first step to improve their energy management. It is important to have both a global vision and a vision for each of their sites (factories, premises or offices).
In fact, an EMS helps companies to continuously monitor their water, electricity and gas consumption, to streamline their processes, to improve their profitability and to reduce their environmental impact.
Depending on the digital maturity of the sites, EMS softwares are used for:
A macro view: billing tracking and macro energy metering.
Data visualization: Metering plan, ISO 50001 certification, and ad hoc energy efficiency projects including CAPEX.
Reference modeling: advanced data analysis, identification of influencing parameters and real-time drift detection with baselines.
Simulation with artificial intelligence: digital twin of the site, real-time simulations of optimal energy conditions and control.
Energy market intelligence: advanced energy flexibility management and demand response.
An EMS, also known as an EMS system, software or solution, generally encompasses three concepts:
EMS as a technology: a technological product, often cloud-based, that teams use to collect, analyze and act on energy consumption and expenditure.
EMS as a strategy: each internal stakeholder (COMEX, supply chain/purchasing/sustainable development departments, Energy Manager or Maintenance Manager) benefits from different views to make the right decisions regarding energy management in their area.
EMS as a process: system adopted by a company to manage and perform the necessary actions regarding its energy.
An EMS software collects energy metrics, compares them between the entity's sites and also evaluates their performance relative to market equivalents. As it can be linked to the gas and electricity markets, it also collects daily prices of the main energy indices and supports budget monitoring and the anticipation of energy bills.
The EMS system organizes this information so that energy consumption can be quickly visualized by plant or warehouse, by office or store. This makes it easy to track changes over time and to produce and send regular reports to all stakeholders.
The EMS solution creates a 360° view of energy management: technical data is linked to sensor measurements with financial data from bills and contracts. The technical and financial managers can then retrieve the combined data.
What benefits does an EMS bring to the different
functions of a company
?
While EMSs have long prevailed as an energy management tool, they also offer major benefits to the areas of procurement, CSR, production and information systems.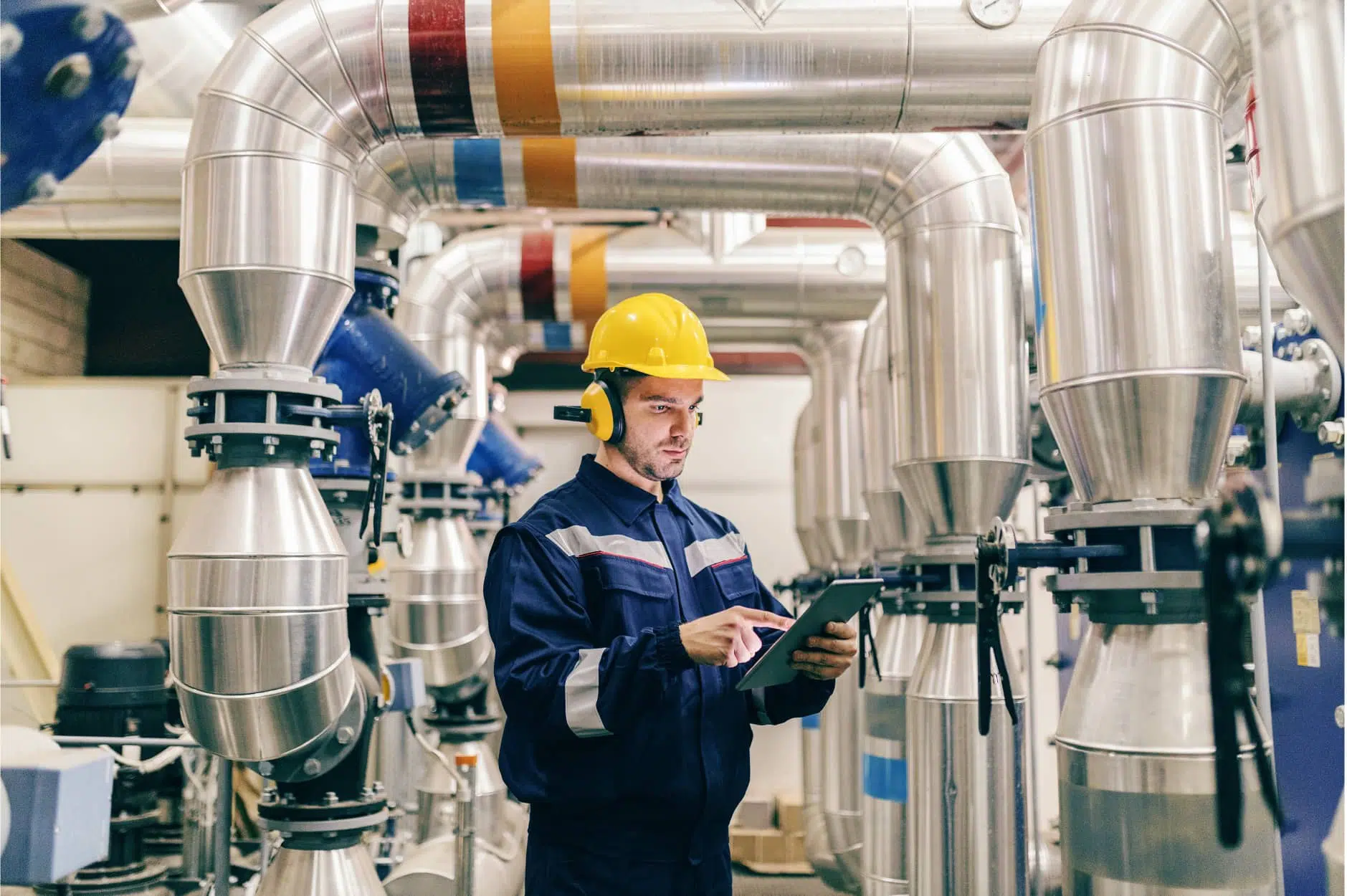 Energy managers
Thanks to the real-time visualization of all energy data, they are faster and more efficient at detecting alerts and optimizing consumption on a continuous basis.
Corporate Social Responsibility (CSR)
Thanks to the monitoring of all CO2 emissions of all sites, they can involve their teams, track the reduction of their carbon impact and standardize the counting of the emissions in all the group.
Buyers
Anticipating the energy needs of sites allows them to continuously optimize energy purchases, control their budget and manage hedging risks.
Production
While taking into account operational constraints, reducing energy consumption allows for cost reductions based on the associated resources, the use of raw materials and the performance of equipment.
Information systems
Working with a robust EMS makes it possible to combine the challenges of security, durability and competitiveness of IT infrastructures with the environmental objectives of their organization.
What are the advantages of an EMS?
The installation of an EMS allows you to:
Measure energy consumption
Reduce energy costs
Reduce energy needs and carbon emissions
Comply with regulations and new standards such as ISO 50001 certification or the tertiary sector decree
Engage teams in a daily sustainable approach
What are the steps to implement an EMS?
1. Frame your Energy Management project
Set your objectives and consider the existing situation
Align the needs of the different actors
Mobilize your teams and prepare the changing in management
Define your budget
2. Choose the right platform
A flexible platform with complete support: keys to success
Criteria to take into account when choosing a digital energy management solution
3. Start the project on a pilot site and then deploy it at group level
Choose the right pilot site
Deploy the solution across the group
Why choose a cloud-based EMS?
EMS solutions and the cloud computing revolution have changed everything.
Installing software on hundreds or even thousands of desktops and mobile devices is a thing of the past. Businesses around the world are now discovering the benefits of a secure online environment hosting their data, software and services.
A cloud-based EMS system offers the following benefits:
Agile structure and faster deployment.
Security: automatic updates and solution maintenance included.
Reduced costs and savings on many items.
Access from any device from anywhere, at any time.
Enhanced collaboration.
Better control of the carbon impact of the digital solution.
DISCOVER OUR INFOGRAPHIC WHICH SHOWS THE ADVANTAGES OF SAAS SOLUTIONS >
What are the key points to remember?
An EMS (Energy Management System) is a software used by a company to manage its energy consumption.
Energy Management Softwares allow industrial groups and companies in the tertiary sector to deepen the analysis of their energy data. Furthermore, it can identify possible drifts which can further reduce carbon impact and costs on a continuous basis.
An EMS system provides a clear overview of consumption both globally, by geographical area and for each site by energy type. Simple and customizable dashboards allow each stakeholder to quickly identify their issues and access reports as needed.
The benefits of an EMS are mainly to measure energy consumption, reduce costs, reduce needs and carbon emissions. They also allow groups to respect legislations more easily and to engage the teams in an environmentally conscious approach.
Beyond Energy Managers, buyers and CSR teams: an EMS offers many benefits to each department of the entity, from maintenance to governance, including finance, IT and supply chain.
A cloud-based Energy Management Software is ideal. It facilitates fast deployment, cost-effective scalability and the possibility to work anywhere and from any type of terminal.
See the Energy Management System in action
Take part in an interactive demo and see how the METRON Energy Management Solution can transform your organization: