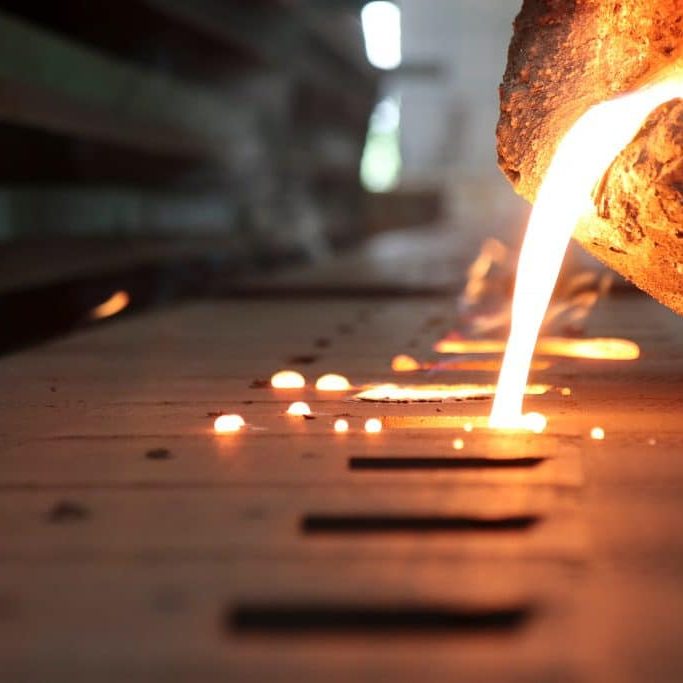 Iron & Steel, an Energy-Intensive Sector
The steel industry accounts for 8% of the world's final energy consumption. According to IEA forecasts, global demand for steel could increase by a third by 2050 and the sector's annual CO2 emissions could reach 2.7 billion tons. 
To reduce your consumption, solutions do exist.
Optimize your consumption and move towards greater energy sobriety by digitalizing your site!
Main Energy-Consuming Processes, Equipments and Utilities in the Iron & Steel Industry
Electric arc furnace / Blast furnace.
Reheating Furnaces.
Rolling mills.
Heat treatment furnaces.
Cooling systems (cooling towers and associated pumps).
Air extraction and treatment.
Compressed air and high pressure pumps (descaling).
Digitalization for Energy Performance in Iron & Steel
The implementation of a digital energy management system can help you reduce your energy consumption while maintaining your production capacity and product quality.
The METRON platform collects and aggregates internal site data: production, consumption, and takes into account business and operational constraints as well as influential external data sources.
The key? Advanced monitoring that provides the transparency needed to standardize, operate and measure your energy performance strategy, as well as suggestions for optimization leading to a reduction in your energy bill.
Examples of Collected Data in Iron & Steel Industry
Energy cost / finished product.
Operational parameters (door openings, oven pressures, excess air, burner operation, etc.).
Energy consumption by perimeter(electrical and thermal).
Stop time.
Production plan (references / product composition).
Variability of the raw material.
Case Study in France : How ArcelorMittal Saved €340k by Optimizing Energy Management ? 
ArcelorMittal, world leader in the steel industry, wanted to optimize the energy performance of one of its Industeel plants in France.
To meet this challenge, ArcelorMittal chose the METRON Energy Management & Optimization digital solution and now benefits from continuous real-time monitoring and automated reporting of its energy consumption and flows.
The deployment of our energy intelligence platform and the collaboration between METRON experts and ArcelorMittal operational teams have made it possible for this plant to reduce its energy budget and the working time of its operators, for the same production volume. This saving amounts to 340k€ in 12 months.
Digitalization at the service of heavy industry: an effective tool for measuring and acting on the energy efficiency of our equipment.
Frédéric GEFFRAYE
Energy Manager at ArcelorMittal - Industeel