Deploying the solution wherever you need it and at your own pace is essential for your company' strategy. That is why METRON has developed an exhaustive approach relying both on human and digital resources. Get to know more about METRON's expertise and method in energy management and optimization.
Reach Your Energy Goals
METRON has always invested in a global and expert capacity to implement its Energy Management & Optimization System. 
METRON relies on core teams that are present all around the world. Each of our clients have a dedicated Project Manager who relies on our team of experts such as Energy Managers and Data Scientists. In each of our offices, our team is ready to go to your sites to make your energy goals a reality. Thanks to this worldwide network of experts, we are capable of deploying the solution quickly across all your sites and adapt to the local specificities of your company.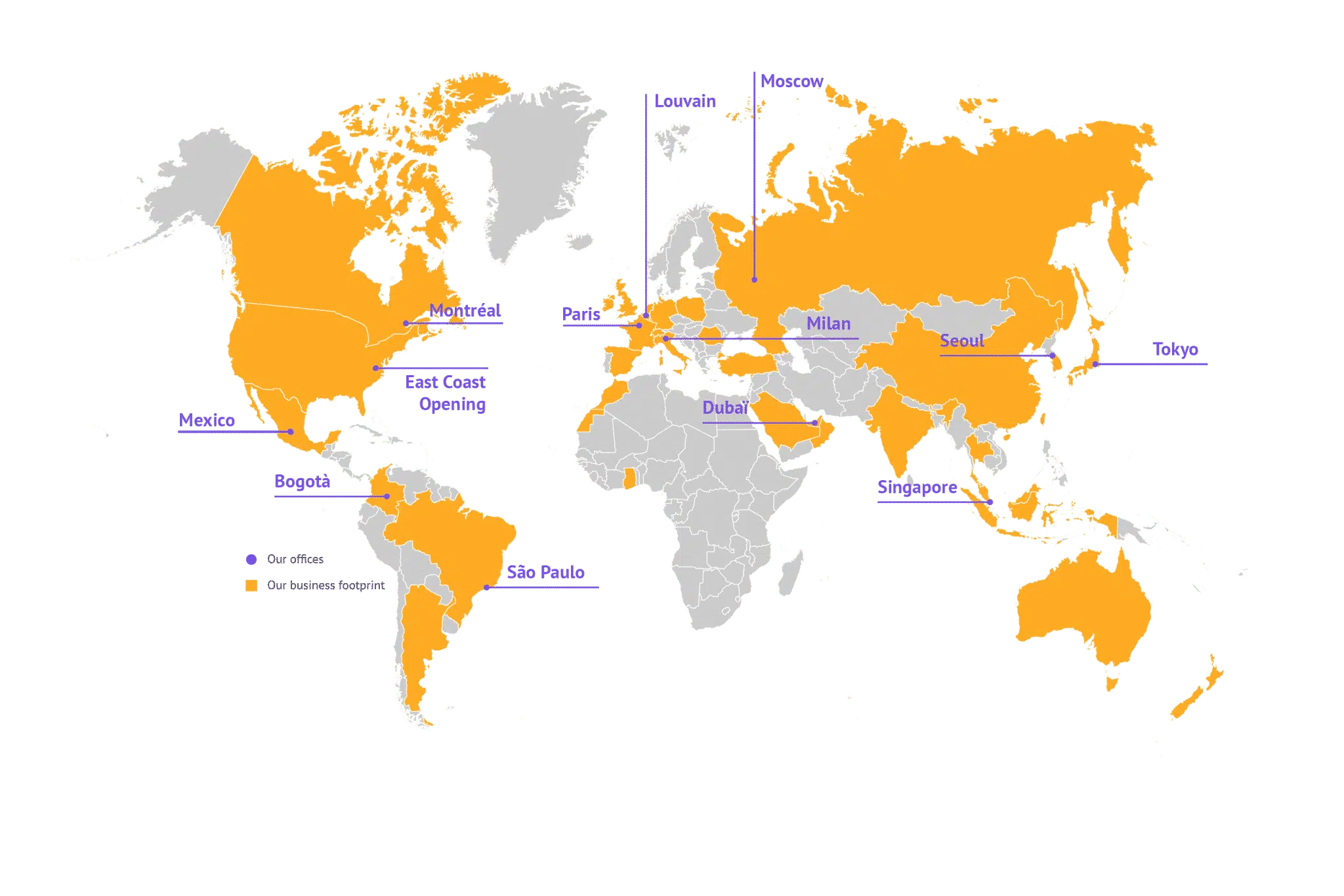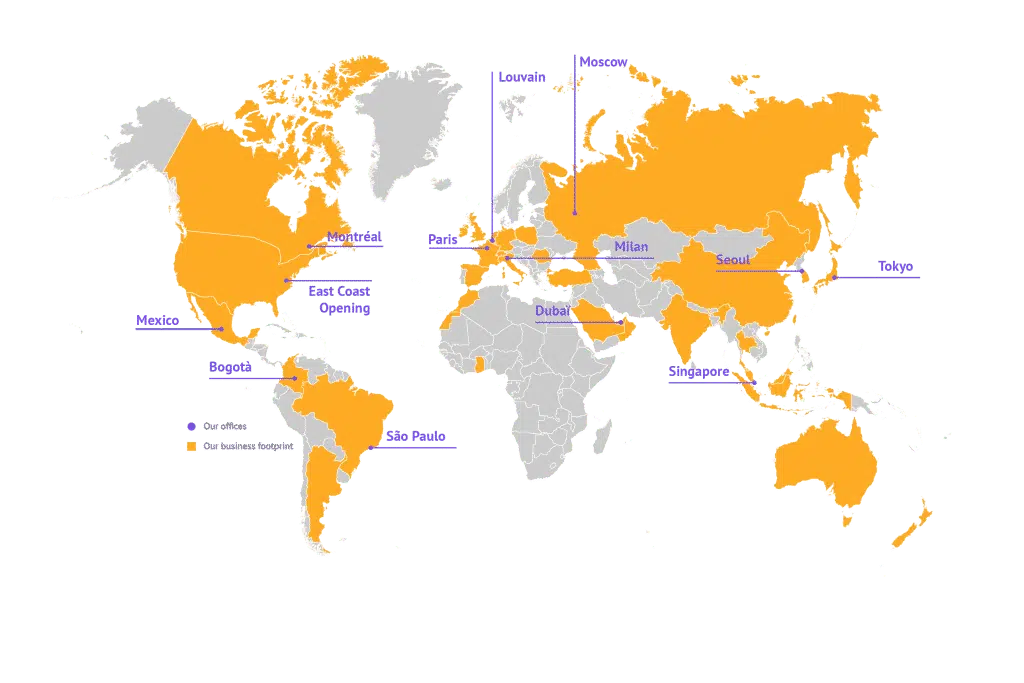 Fast Implementation, Constant Benefits
Access the expert help you need to reach your energy goals, at every step of the way with METRON.
You seek a solution that will bring you complete autonomy to take full control of your company's energy strategy, and at METRON we have understood this. That is why we have developed a complete set of workshops and a Catalog of Services to coach your teams, and empower them to bring your energy management and optimization to new levels.
The methodology is flexible and relies on different components. The deployment adapts to the energy, digital or data science maturity of the company.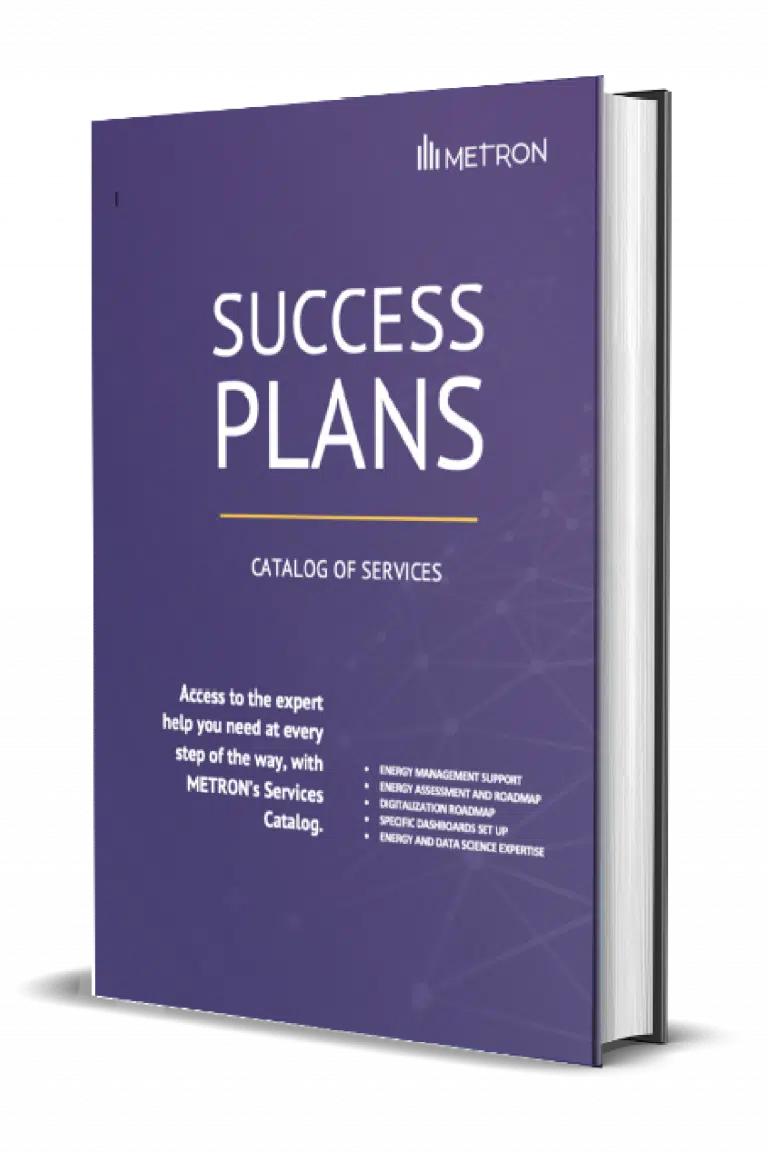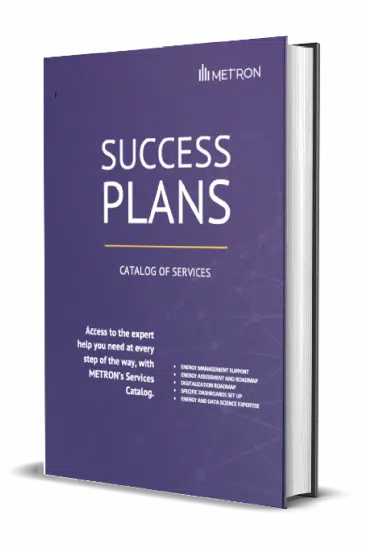 We go beyond the implementation phase.
After the installation of the platform, we provide a continuous support to deliver our Energy and Data Science Expertise over several months. We follow the DMAIC methodology: Define, Measure, Analyze, Improve and Control. We organize 5 workshops:
#1
Define the Energy System.
#2
Analyze the quality of the collected data.
#3
Energy & Data Science Analysis.
#4
Define the action plan.
With the support of our teams of experts all around the world and our very own proven methodology, your company rapidly starts working on its energy strategy, wherever you need it and at the scale you want it.