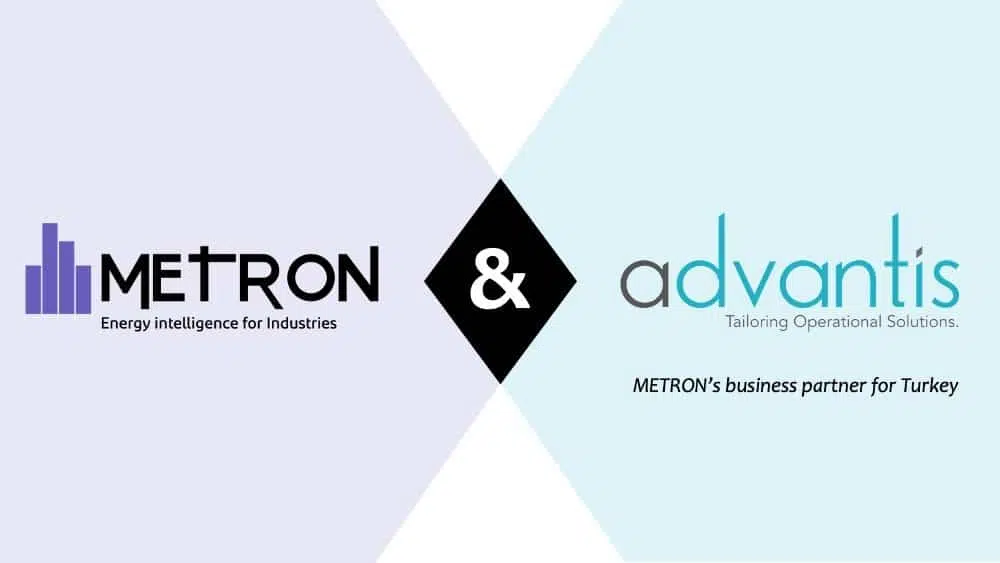 METRON is pleased to welcome ADVANTIS as its new business partner for Turkey. The objective? Reducing energy consumption and carbon footprint of major Turkish industries.
METRON improves energy efficiency, operating performance, reducing energy costs and carbon footprint, providing a platform solution for Energy Management 4.0. This platform, METRON-EVA® for Energy Virtual Assistant, combines: AI & Machine Learning-based technology & Digitized human expertise, via our ever-growing knowledge base. Founded in 2013 in Paris, METRON counts more than 120 collaborators worldwide. After opening 9 offices, we are now conquering new markets.
ADVANTIS Consulting is an expert in strategic and operational consulting and business development in Turkey since 2003. Since its foundation, ADVANTIS Consulting has successful conducted more than 230 business projects in the Turkish market thanks to its talented multidisciplinary team. The company will use its deep knowledge of the Turkish market in order to promote METRON's energy-efficiency solution to industrials.
Turkey is indeed a great place of opportunities. The country's total energy consumption in 2018 was more than 109 million TEP. The more energy consuming sector was the industry representing 33% of the total energy consumption (36 million TEP), followed by transportation and housing.
With a strong desire to catch up with the trends of the Industry 4.0 revolution in key sectors such as energy, health, transport, etc. Turkey has put in place a roadmap on the country's digital transformation in order to help businesses prepare for the 4th industrial revolution.
Want to learn more?