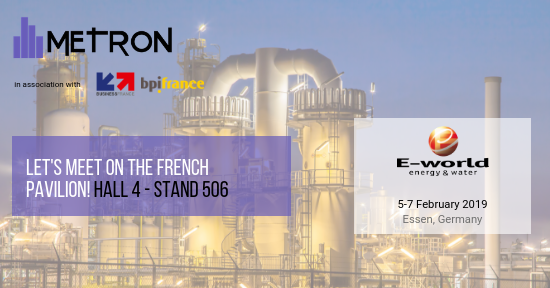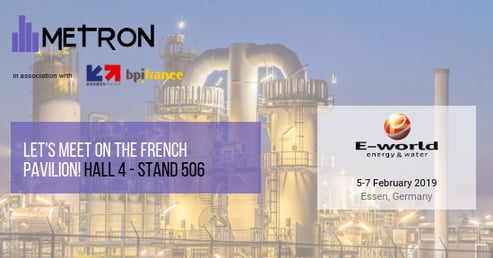 METRON was present at the e-world fair, which took place in Essen on February 5-7. We were very honored to exhibit together with a selection of French innovative start-ups from the energy sector, for the 2nd consecutive year!
This 2019 edition was a great occasion to make interesting contacts and to discuss about trends and tendencies in the energy sector. The first thing we observed, confirming a growing trend of this past year, is the strong will of utilities, retailers and local stadtwerke, to provide new innovative energy services to their clients. This paradigm shift from energy supply to so-called "energy-as-as-service", was definitely a hot topic, driving many talks and discussions. With the emergence of industry 4.0 and smart devices, market players are keen on exploring ways to leverage on the power of data to transform their businesses. Potential use cases could go from providing better consumption insights on the client side, to optimizing balancing on the portfolio management side.
New ways of producing and selling energy in the context of the ongoing energy transition were also at the heart of many discussions and conferences. The german coal exit, the end of the EEG-era and feed-in tariffs, the push from buyers to consume greener energy, the European integration through market coupling: all those issues call for a re-definition of the energy supply chain, from production to sales. METRON, through a combination of energy expertise and data analytics, is ready to tackle those challenges entailed by the energy transition, together with its clients and partners.