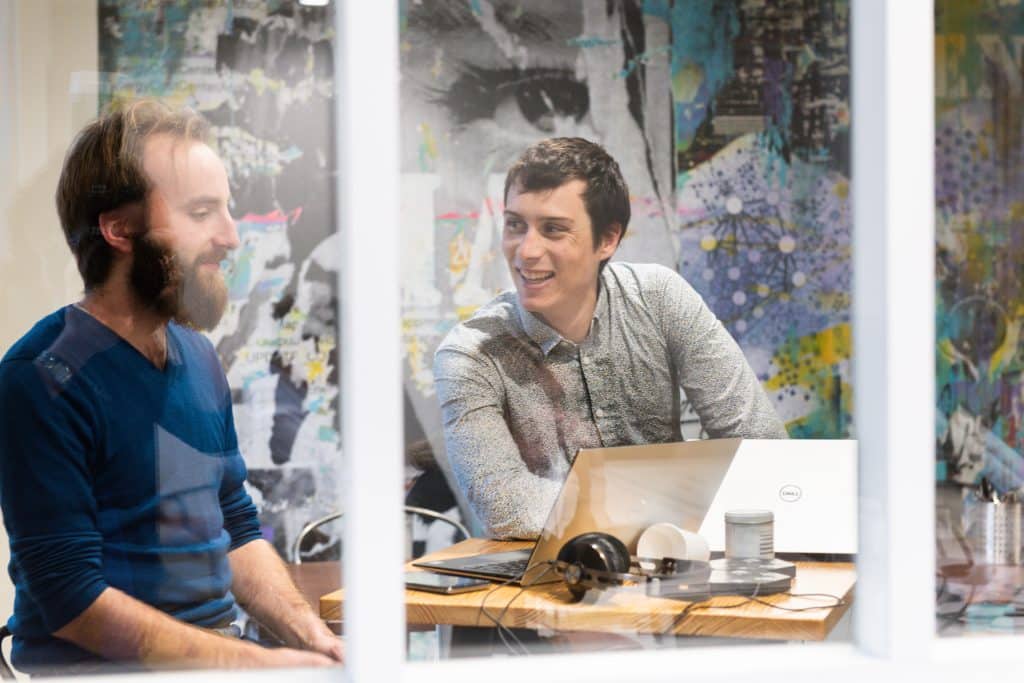 Digitalization, energy performance roadmap, advanced monitoring and application of data science to your optimization projects... 
We build a tailor-made support to activate and enhance your energy performance strategy for all your sites.  
At each stage of your project, our Digitalization, Energy and Data Science experts are at your side: deployment of your solution, definition and implementation of an energy strategy, day-to-day management or transfer of expertise through training.
A progressive approach adapted to your teams
There is no need to wait for your teams to have the time or expertise to get started.

With nearly 10 years of experience in supporting multi-site industrial and tertiary groups around the world, we have built a catalog of Success Plans to provide you with the resources you need to progress, either on a one-off or recurring basis.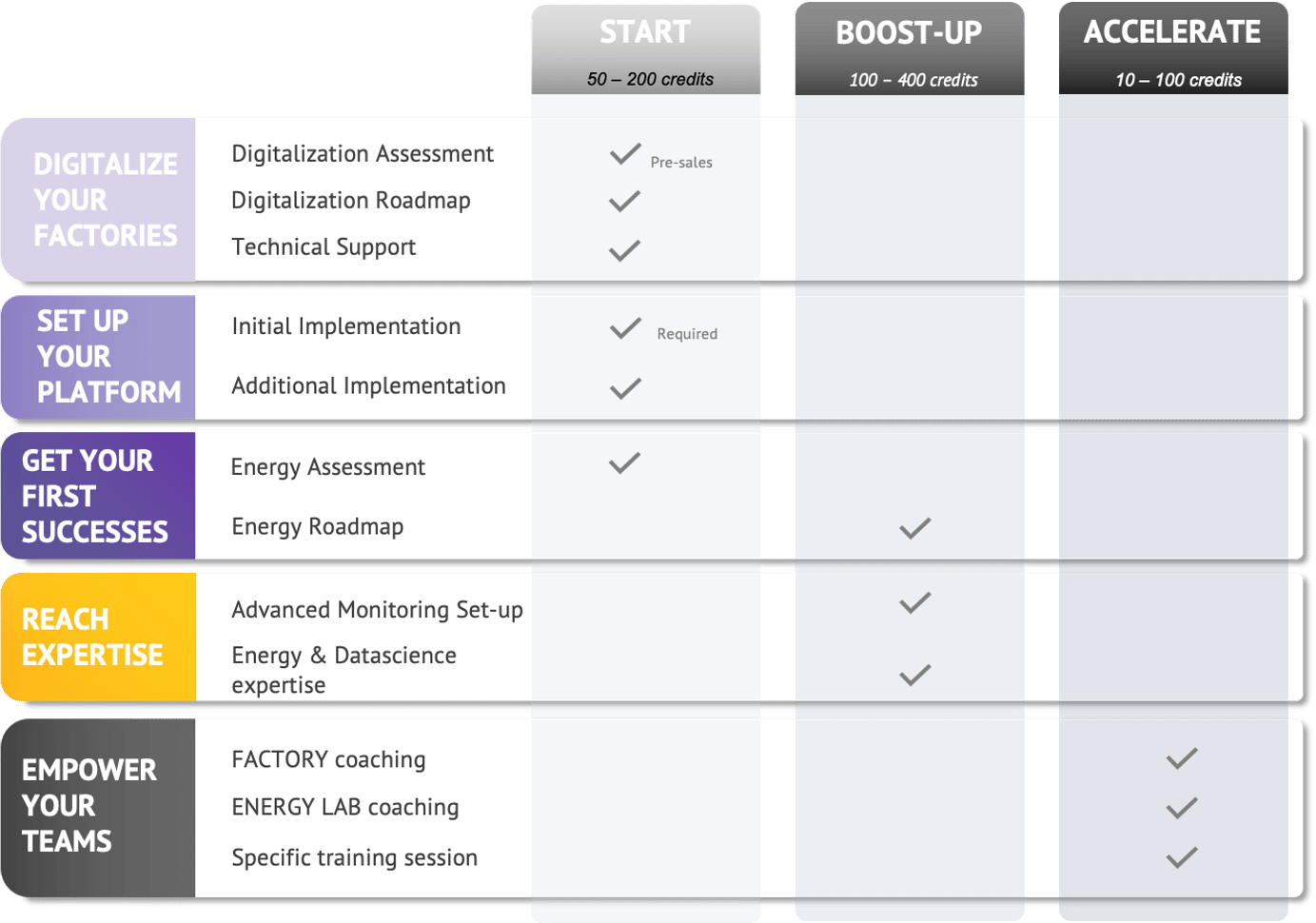 Customized, controlled and sustainable deployment
Our objective: to respect your deployment ambitions, train your teams, and complete the missing resources. Thanks to a very early planning in the construction of our collaboration, you have a maximum of budgetary visibility, and the guarantee of a successful and sustainable project.
A support roadmap is built with your teams taking into account:
the digital maturity of the sites
the training needs of the teams
the resources available to support the project
the ambitions and results to be achieved
The objectives are clearly expressed, the deployment sequenced and controlled in terms of time and resources.
AN INTERNATIONAL FOOTPRINT
Our experts in digitalization, energy and data-science are able to support your sites anywhere in the world.
They apply the same standards and methodologies to ensure a consistent consolidated view.
Global deployment is facilitated by our teams in over 10 offices.
The different Success Plans can be launched progressively over time and adapted according to the energy saving opportunities identified.
Thus, depending on the first results obtained or new opportunities identified, we adapt the roadmap to best serve the objectives initially set.
The budget is controlled while guaranteeing great flexibility for maximum performance.
ArcelorMittal I FRANCE 
HOW ARCELORMITTAL SAVED €340 BY OPTIMIZING ENERGY MANAGEMENT?
ArcelorMittal, world leader in the steel industry, wanted to optimize the energy performance of one of its Industeel plants in France.
To meet this challenge, ArcelorMittal chose the METRON Energy Management & Optimization System digital solution and now benefits from continuous real-time monitoring and automated reporting of its energy consumption and flows.
The deployment of our energy intelligence platform and the collaboration between METRON experts and ArcelorMittal's operational teams have made it possible for this plant to reduce its energy budget and the working time of its operators, for the same production volume. This saving amounts to 340 K€ in 12 months.