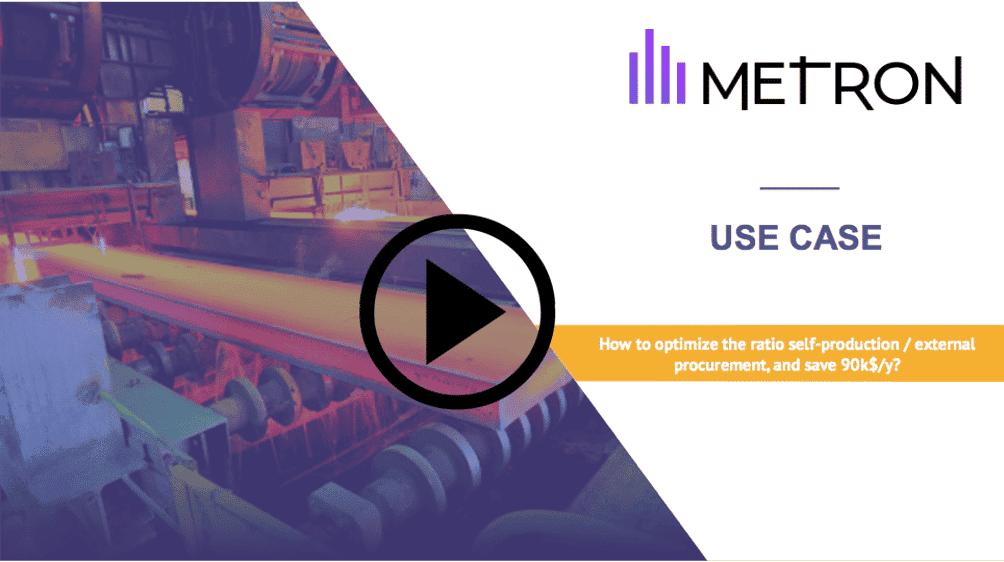 You are facing important challenges to reduce the total cost of your energy?
Let's discover through a business case of one of our customers in Food Industry how they obtained 90K$ annual energy savings by adapting the management of their assets to reduce the cost of electricity.
COMPLETE THE FORM AND WATCH THE REPLAY
Your 3 key Takeaways
Define and adapt in real-time the 'cheapest' kWh source on site.
Reduce the cost of energy for a similar consumption and starch production.
Save up to 2 working days per week by reducing the time spent to digital energy management.