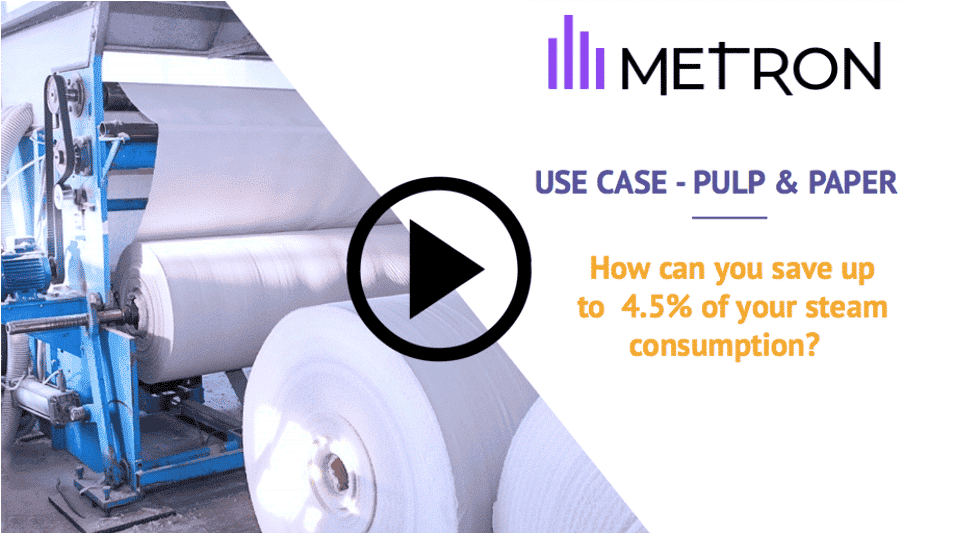 You are facing important challenges to better manage your energy performance and reduce the steam consumption?
Let's discover through a business case of one of our customers in Paper Industry how they obtained 190k$ annual energy savings by monitoring in real-time the flexible parameters.
COMPLETE THE FORM AND WATCH THE REPLAY
Your 3 key Takeaways
Digitalize the energy performance management at the plant and machine level.
Reduce steam consumption by optimizing chemical agent dosage.
Spread an energy efficiency culture among the paper machine operators.