We often assume that on-premise solutions are synonymous with safety and security as they are directly implemented on-site. Moreover, certain companies have concerns about SaaS solutions (software as a service) as they feel they are not in complete control. This is because such solutions are hosted in a cloud and managed by a third party. However, SaaS solutions for energy management and optimization have considerable benefits and can guarantee integrity, confidentiality and data availability. They can also be less time-consuming and more cost-effective. The proof is in this infographic.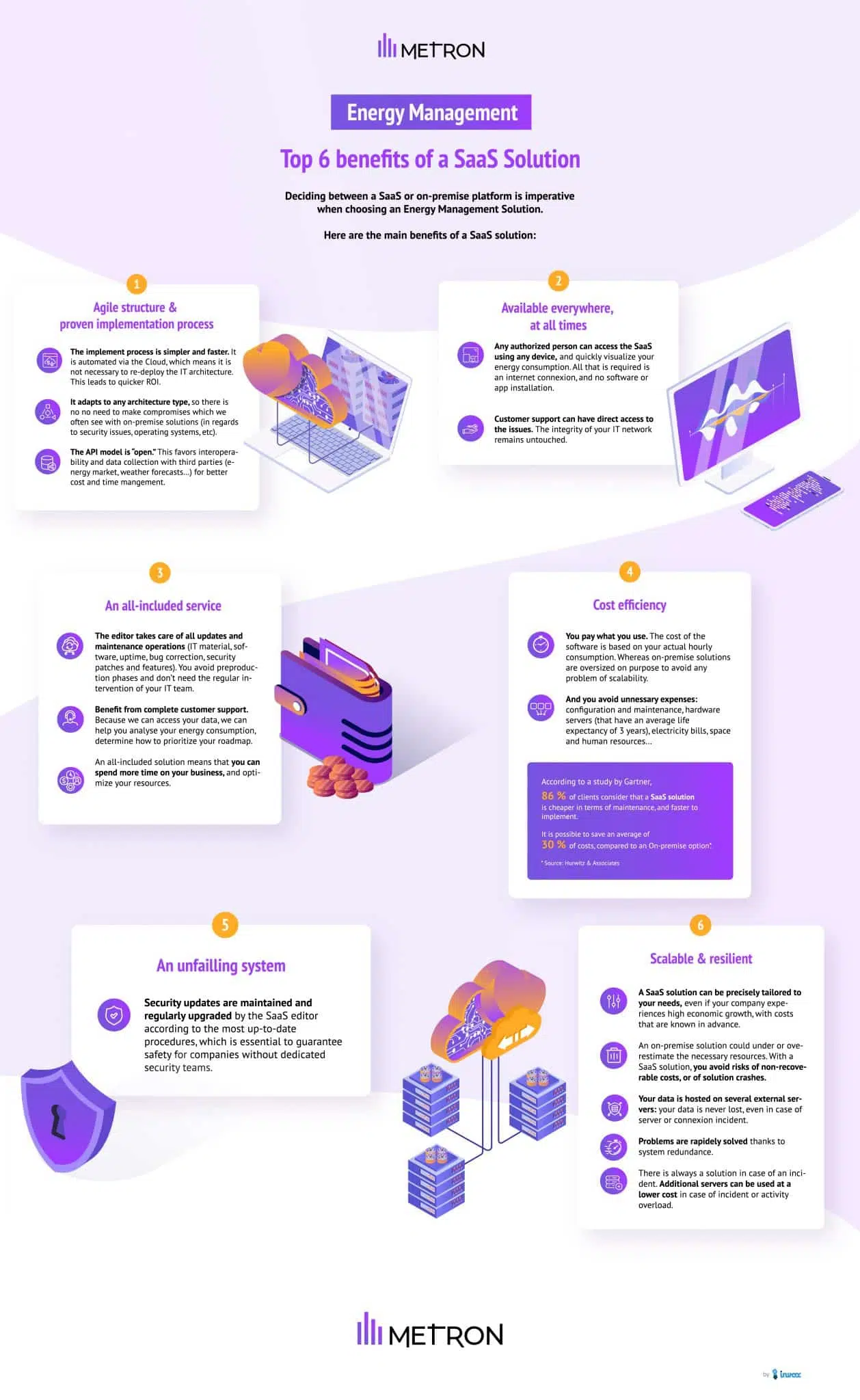 A SaaS energy management and optimization solution can be as robust as it is flexible. Beyond the choice of a platform, selecting the right service provider means choosing a partner who will offer you complete support: security and accessibility of your data, technological expertise, but also quality support to meet your needs, help you evolve and grow your business. 
Want to know more? METRON's experts are here to assist you.
Discover more articles on the Blog