Find out more about our operational energy management system for the industry: METRON-Factory®️
Thanks to our Operational Energy Management Software, you optimize sustainability, reduce site energy intensity and boost your team productivity.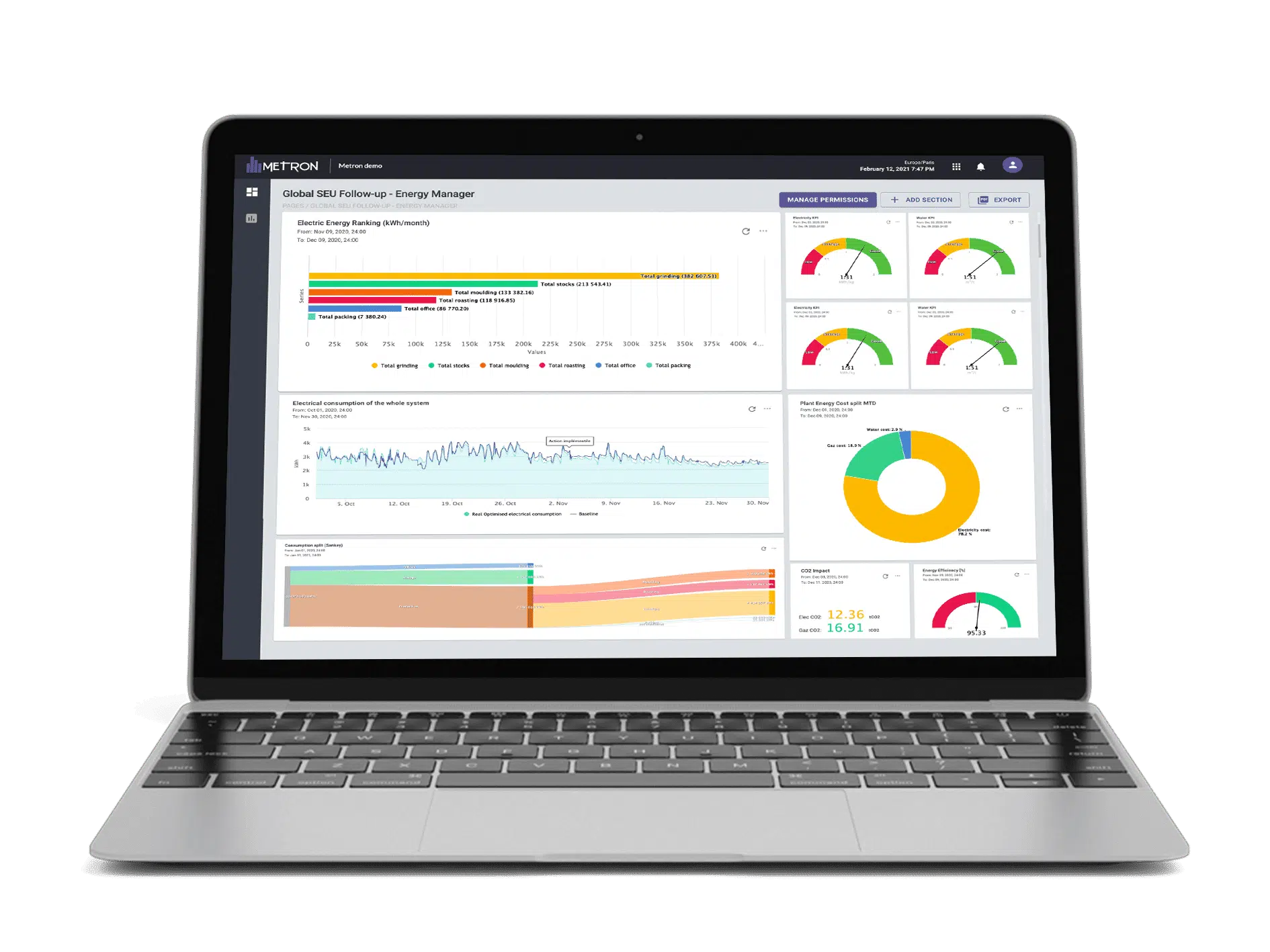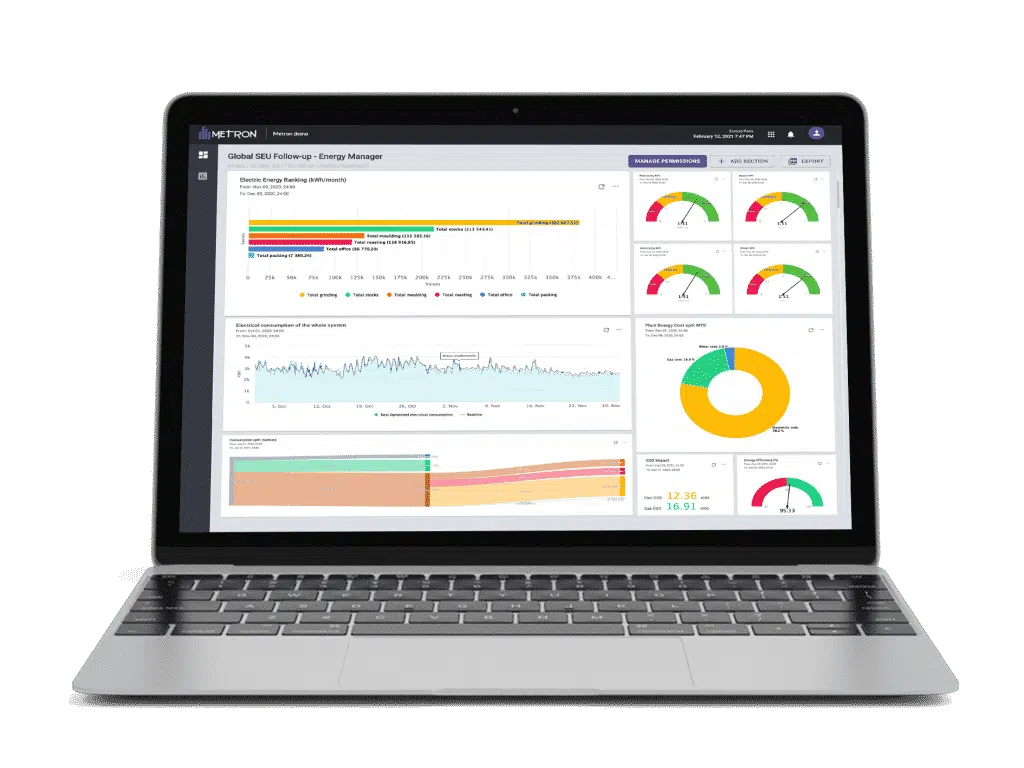 What can it bring to you?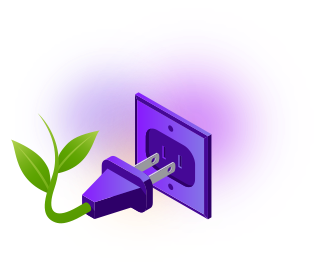 CARBON FOOTPRINT MONITORING
Set your strategy for CO2 reduction

Measure the impact of your action plan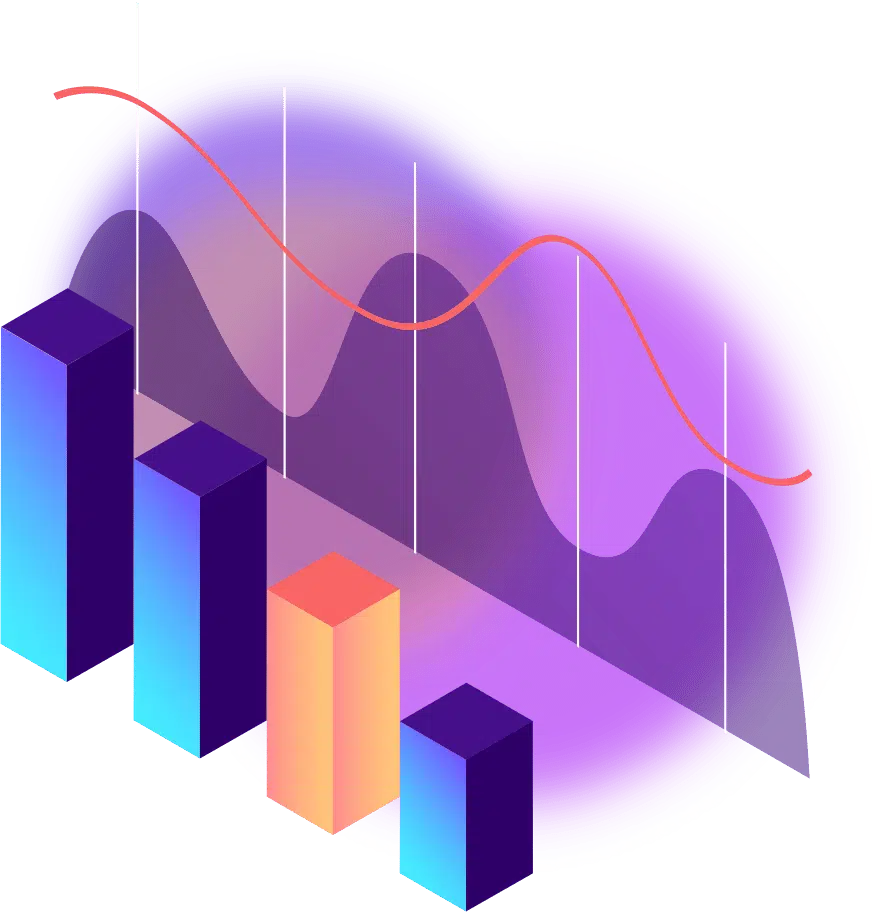 Avoid costly energy drifts
Identify best practices for energy efficiency
Analyze your data to identify savings opportunities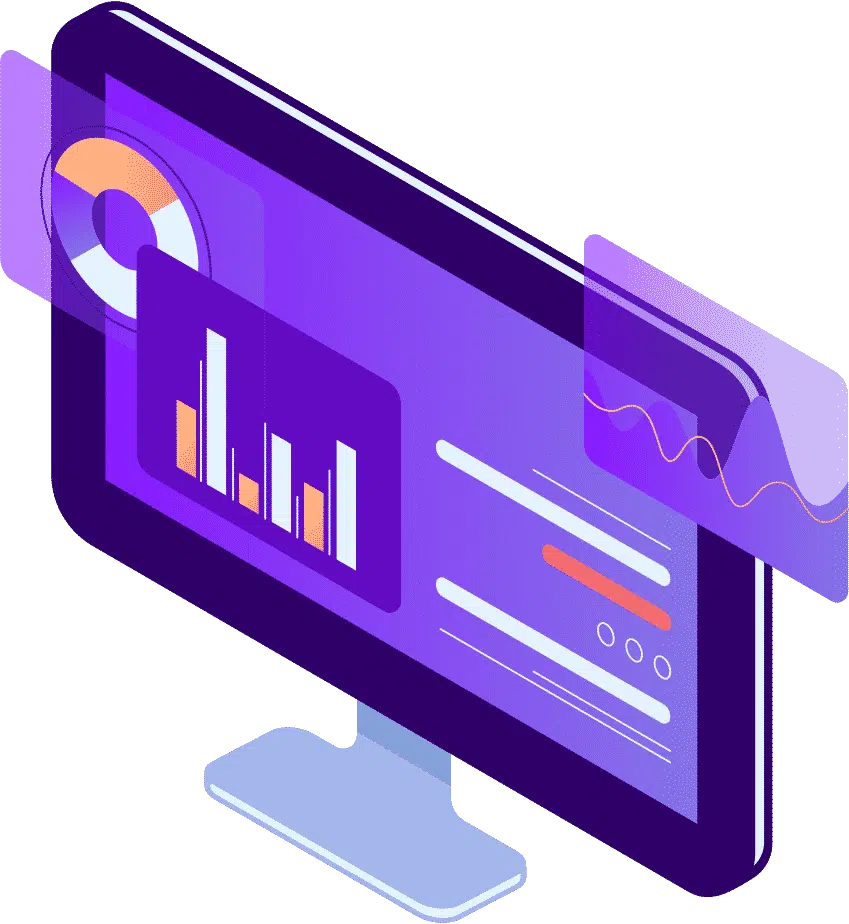 ENERGY EFFICIENCY IMPROVEMENT
Instant access to the relevant data
Generate automatic reports
Real time alarming to improve reactivity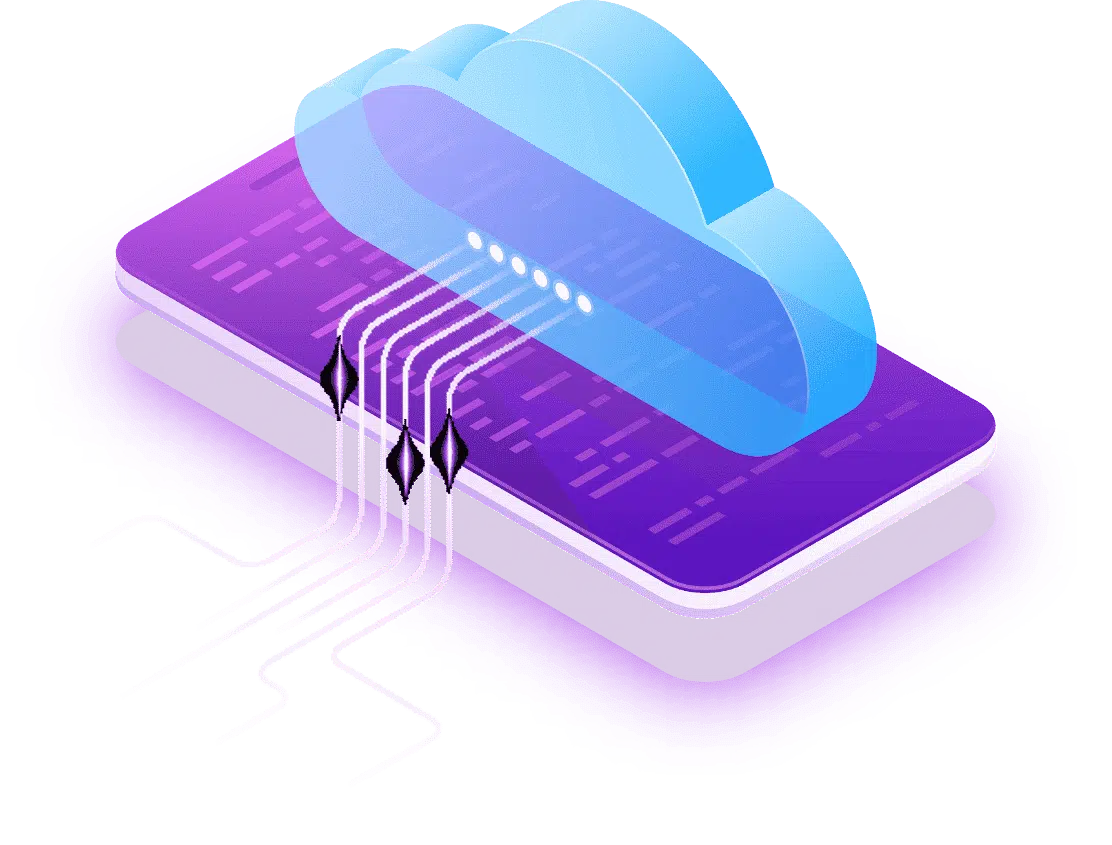 COMPLETE ENERGY TRANSPARENCY
Access your energy data, anywhere, anytime

Real time KPIs to evaluate performance

Understand and track the energy flows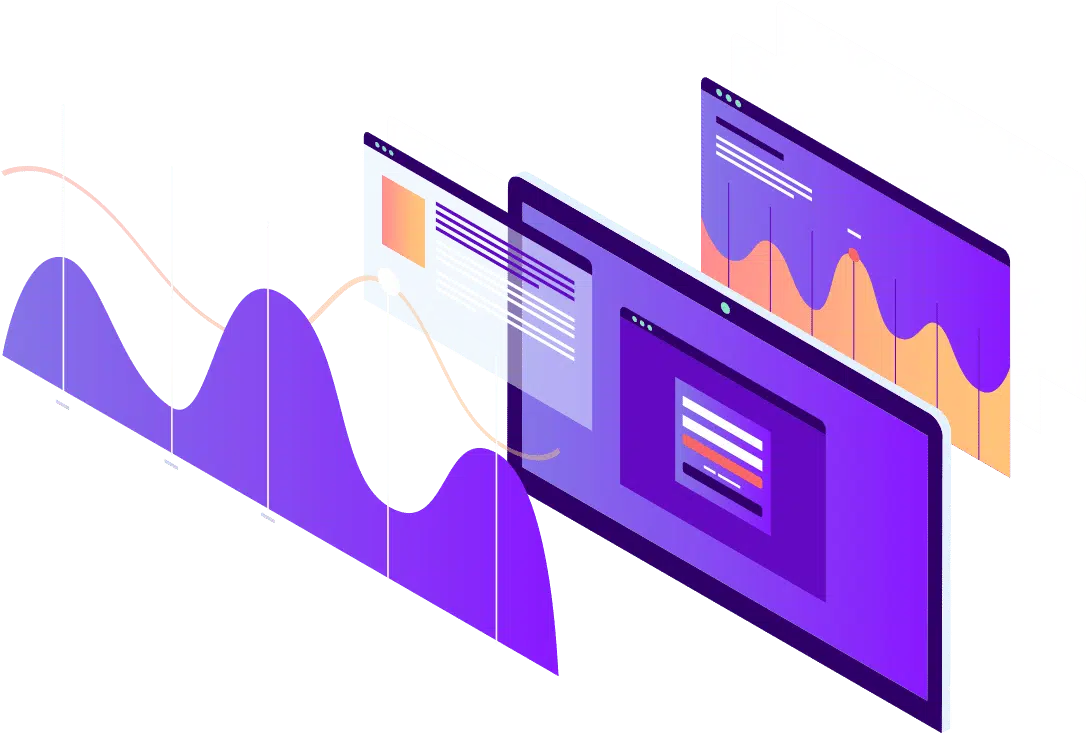 Comply to new energy efficiency regulations
Generate usage report for local authorities
Support your ISO 50001 certification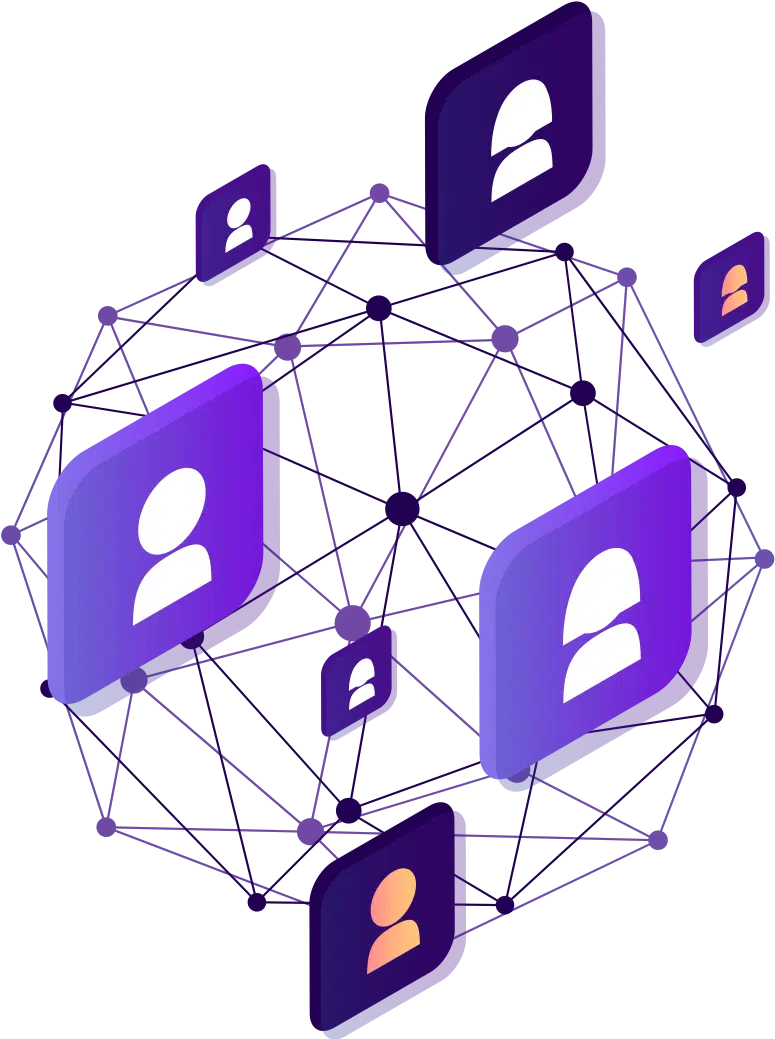 Get customized dashboards
Share a unified monitoring ecosystem
One solution to reach Energy Excellence
Digitize, pilot and optimize your energy management with METRON-Factory®, designed for all your energy efficiency projects, in any industrial sector.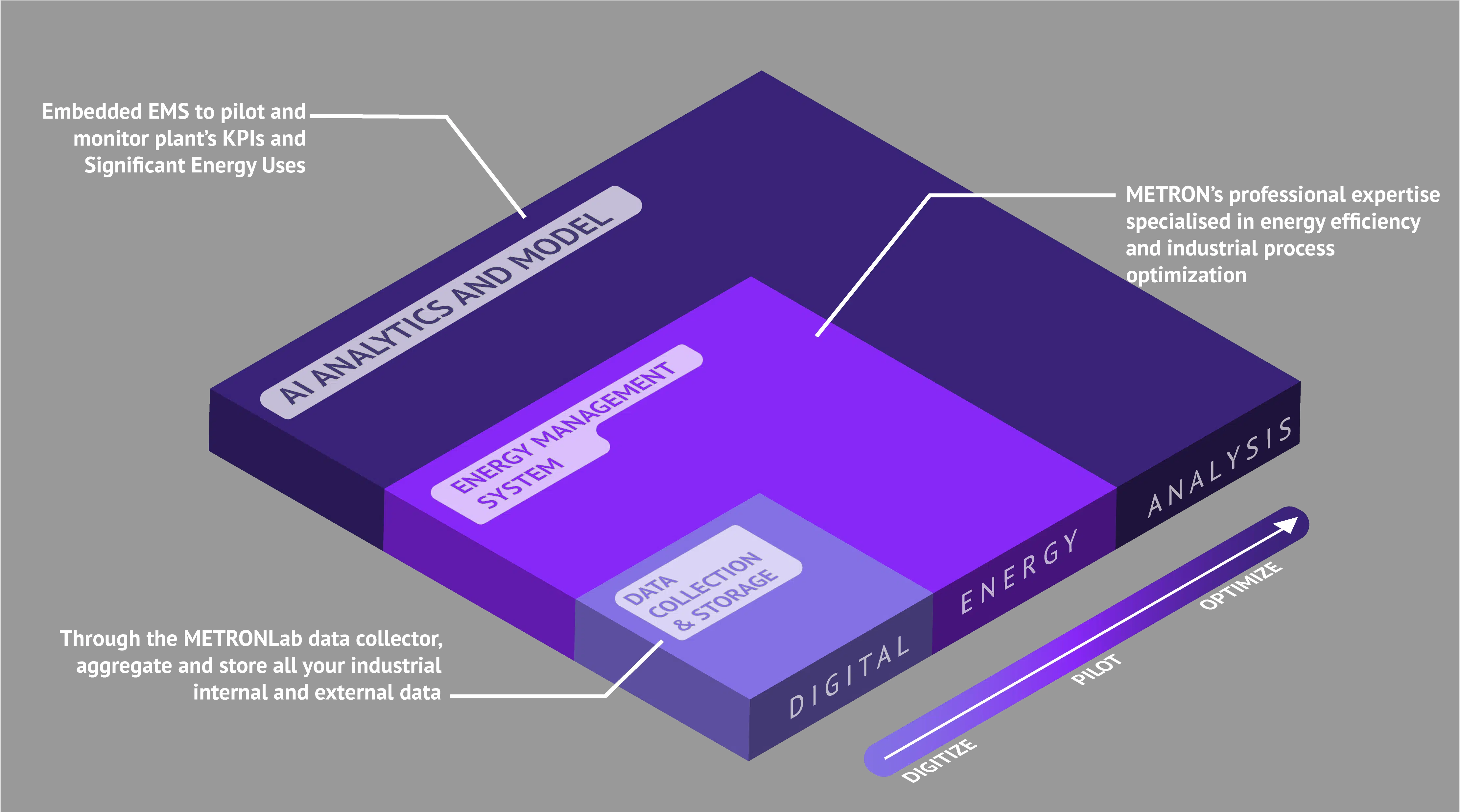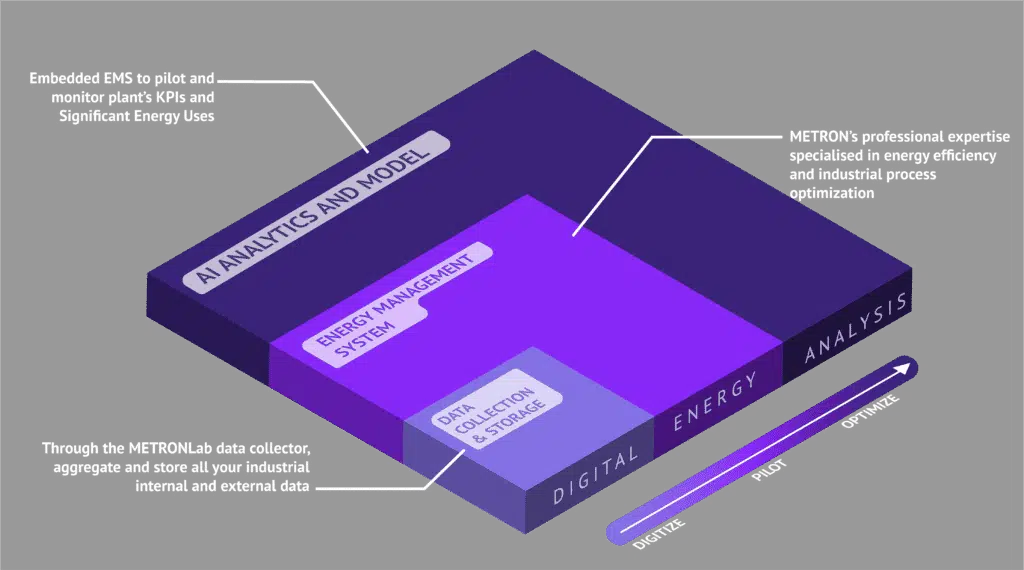 Let's explore the solution
METRON-Factory® offers a progressive approach to leverage any of your industrial data and immediately empower your teams to take part of your site decarbonation journey. Reach ambitious goals and engage your on-site operators thanks to a complete panel of functionalities to build up an energy optimized factory, together.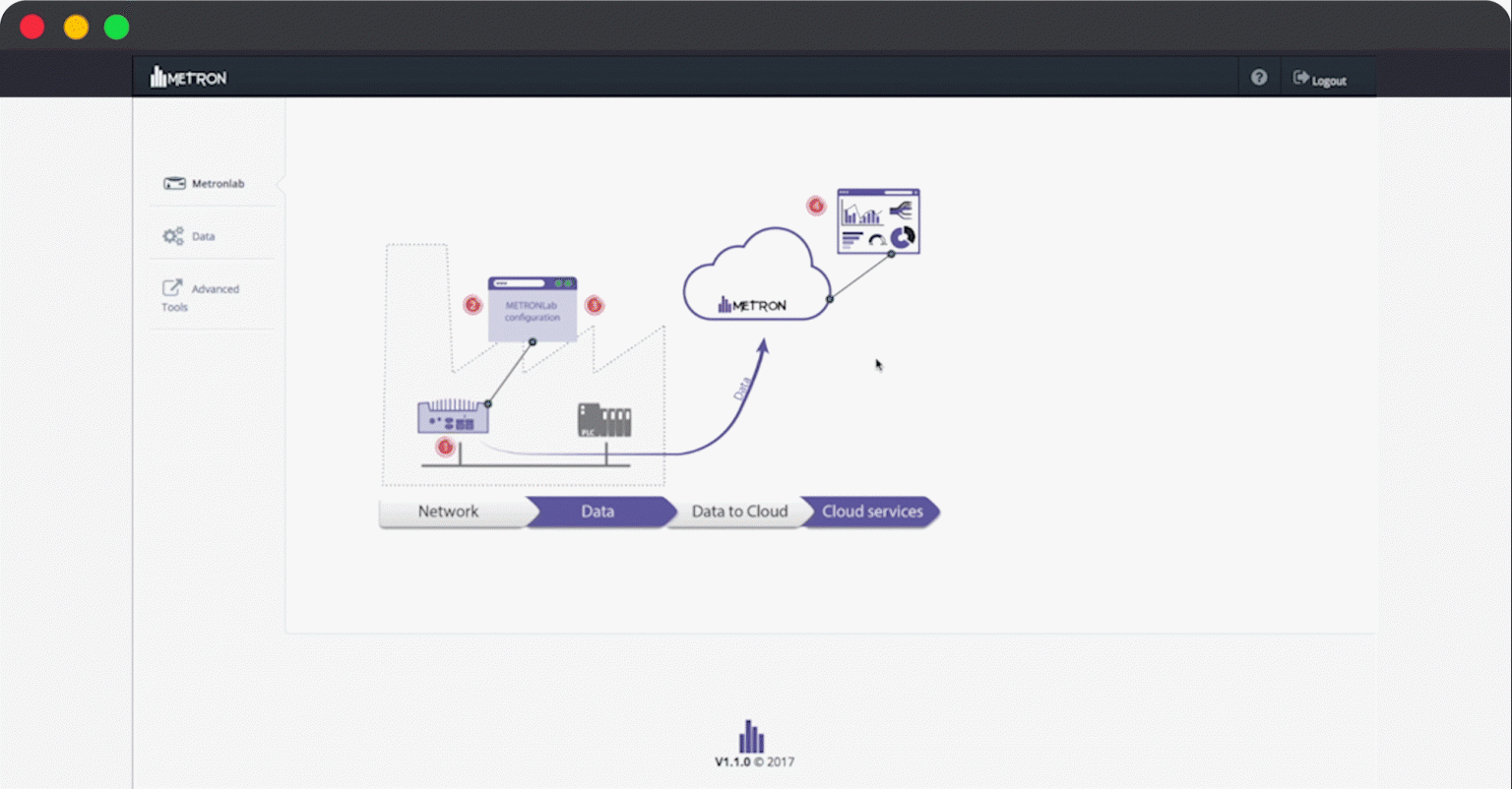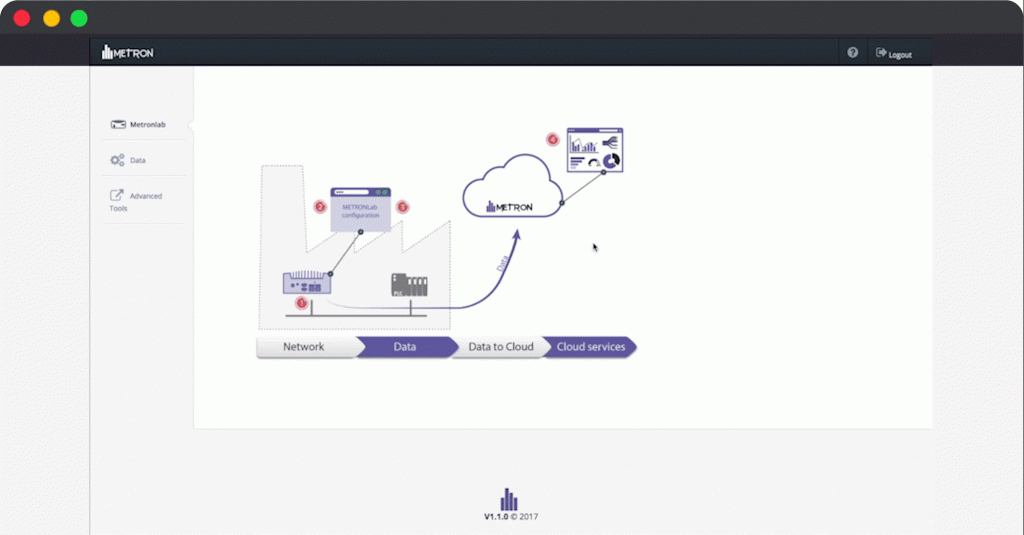 COLLECT ALL YOUR INDUSTRIAL DATA IN LIVE
Collect your plant historical and live data from any acquisition interface with the METRONLab:
Internal site protocol : OPC, Modbus, Bacnet,

Profinet (S7), Allen Bradley (CompactLogix,

Micrologix, SL5, etc.)



Data Lake/IIoT Platforms :

Azure, AWS,

Osisoft, IoT/LoRa

External sources/services :

Webservices (Energy Markets, weather data), SQL, ERP, CSV/XML, etc.
BUILD YOUR DIGITAL ENERGY MAPPING
Intuitively structure

your Energy flows with the

Digital Twin.
Contextualise your Energy data with METRON's ontologies* matched with your production reality. 
Simulate and optimize

operation of equipments and upgrades.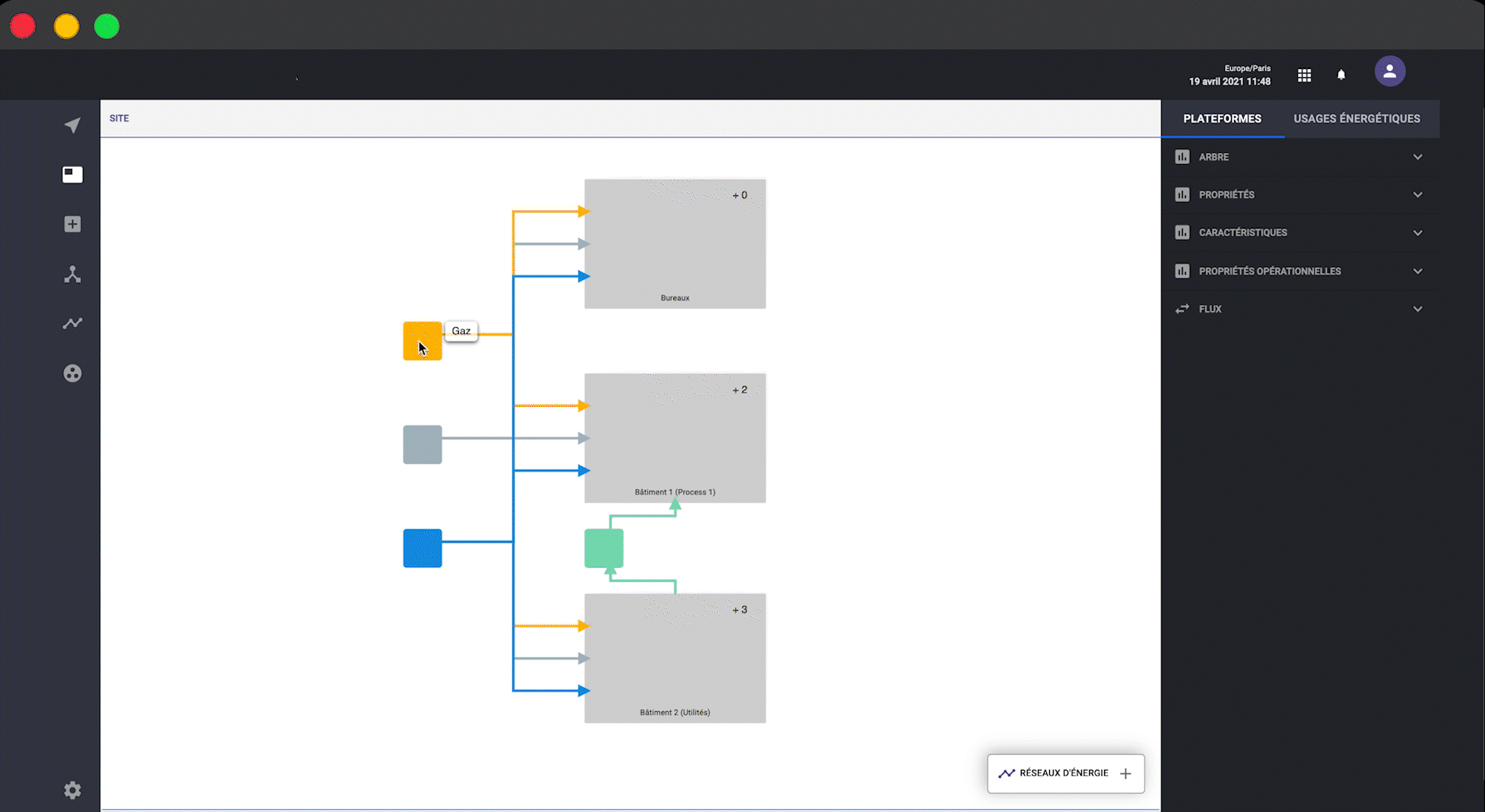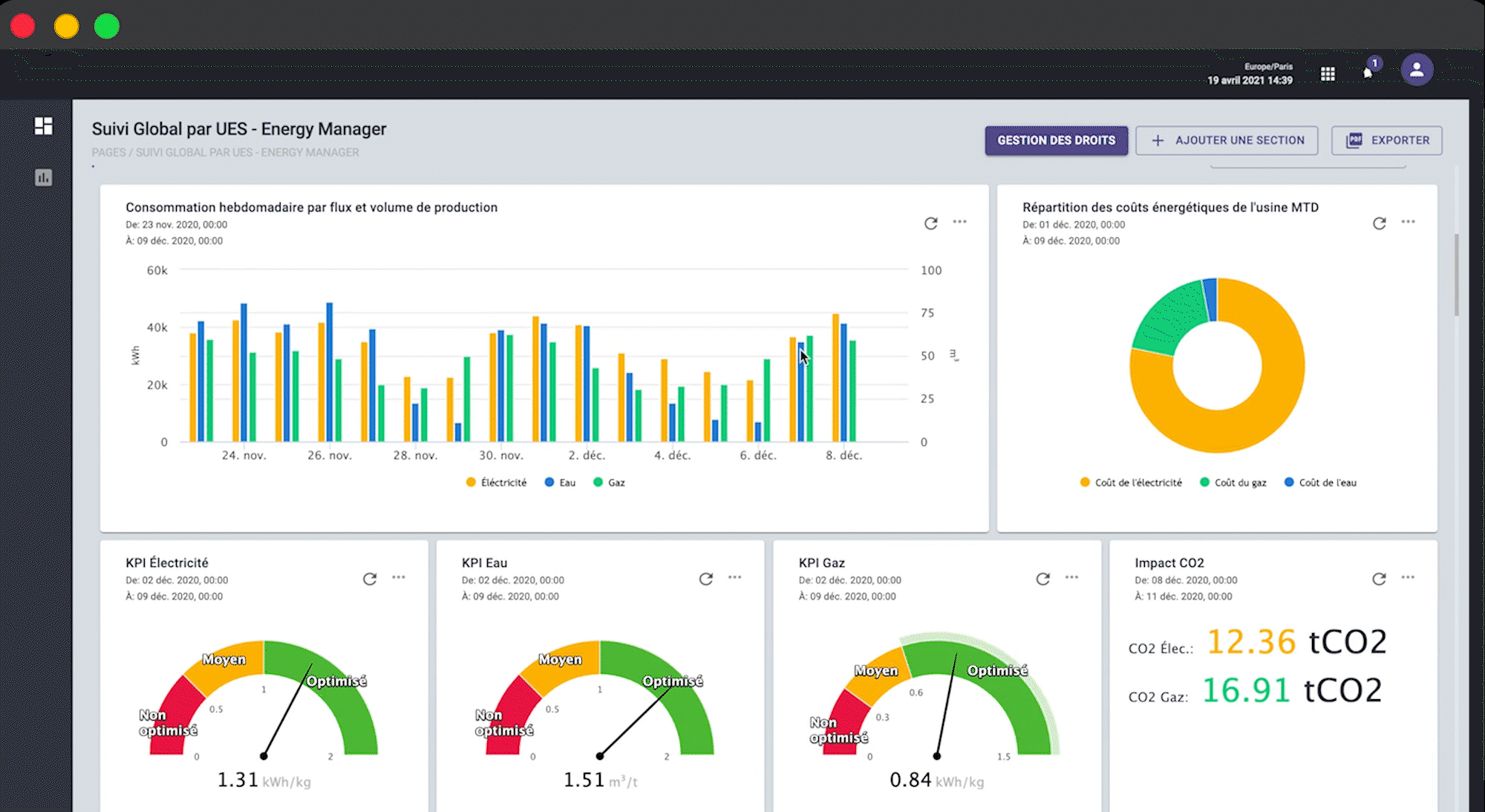 ENHANCE YOUR ENERGY MANAGEMENT
Identify and control your Energy Usages and KPIs in real-time with various level of granularity, threshold option, free calculation panel, etc.

Easy to interpret data visualization tools: 

10 widgets types available: axis chart, energy flows sankey, gauge, etc.

Unlimited dashboard and reports with free form layout including drag and drop builder.
Measure and track

your

Energy consumptions, Costs Savings

and

Carbon Impact f

or actionable insights and

trustworthy reports.
GET ONBOARD IN A COLLABORATIVE PLATFORM
Comply with ISO 50001 standards through a dedicated workspace to  upload, store and export your files and build your own resource center. 
Engage all your teams in a common working space with content sharing and on-dashboard notes.
Define your project roadmap and organize your energy efficiency projects with: GANTT diagram, pie chart, etc.
Assign and manage your project tasks efficiently: action follow-up, time tracking, prioritization, filtering, etc.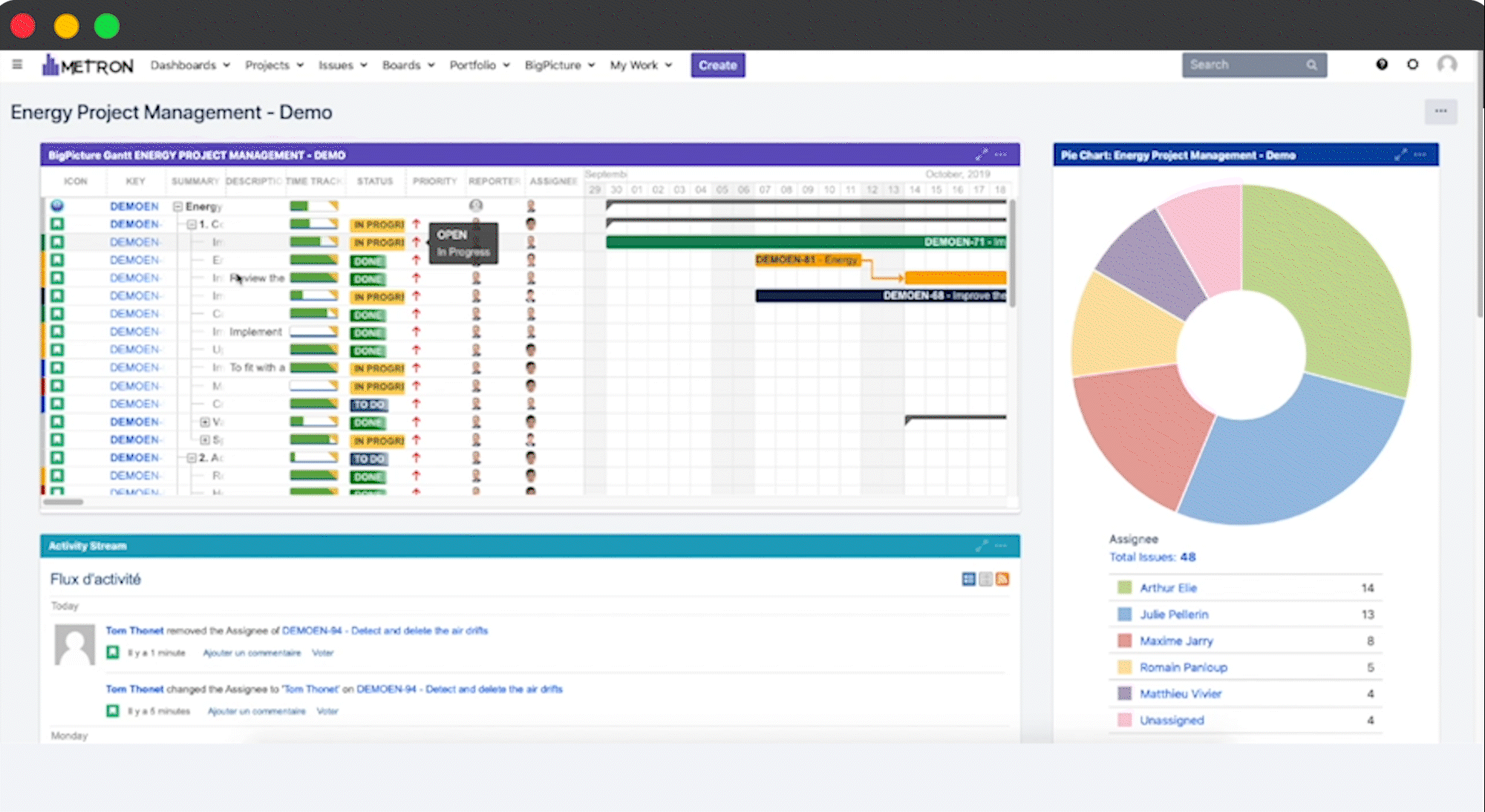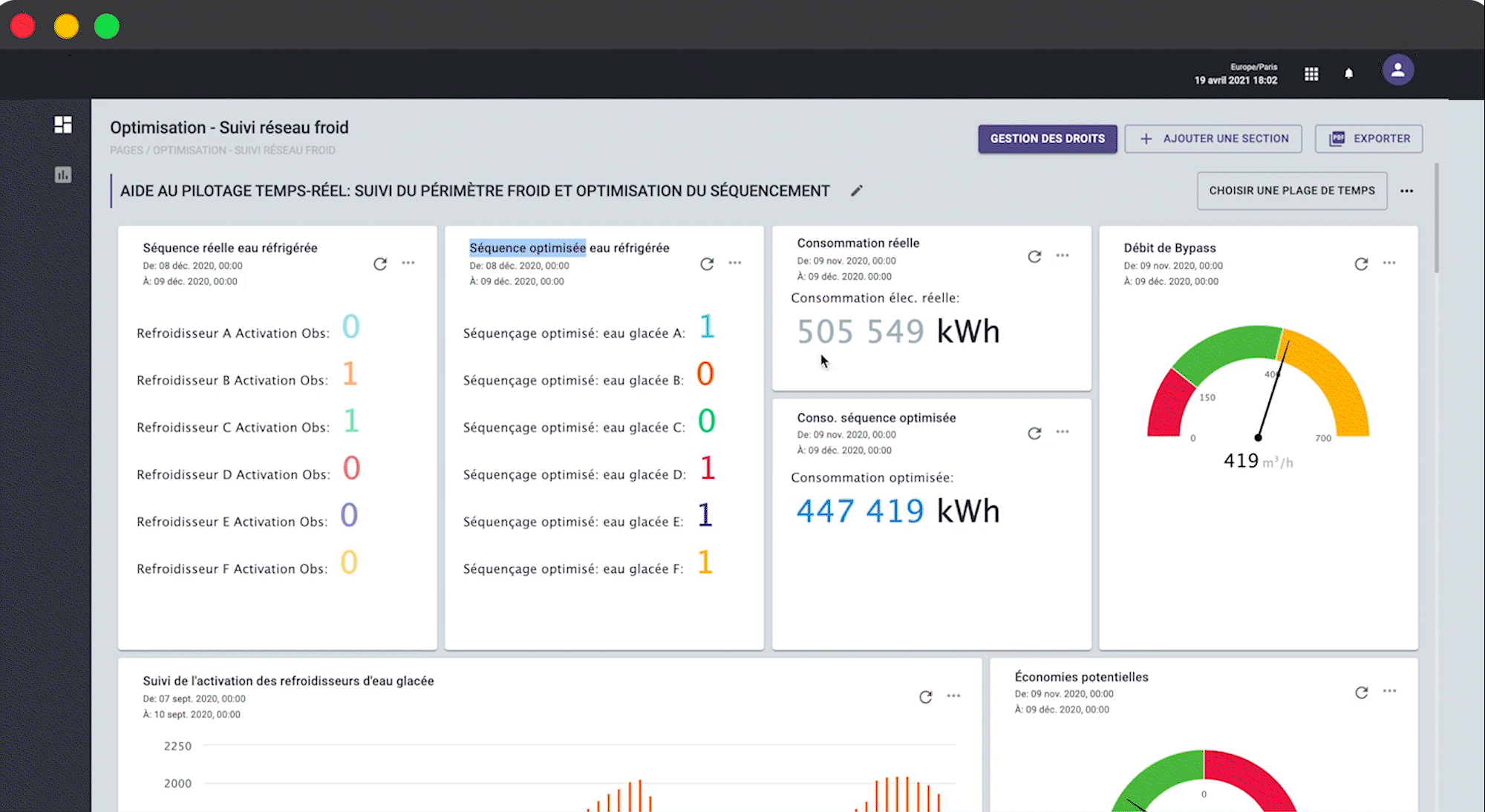 OPERATE EFFICIENTLY AND REACH ENERGY PERFORMANCE
Activate METRON's Data Science capacity* to create reference situation (baselines), live statistical models, forecasts, etc.
Identify and understand influencing parameters correlation matrix with an systemic approach.
Detect and correct drifts in live with smart alarming :

energy consumptions, production deviation, abnormal behaviors, equipment failures, etc.

Identify and maintain your operational optimum over time with in-depth analysis of

your asset, process, utilities, production and quality requirements, etc.   
Our main fields of application
Innovation is at the heart of our DNA. We are constantly working with our customers to build together new analysis and specific industrial optimizations to fully exploit the potential of METRON's Operational Energy Management Software.
Carbon impact monitoring
Manage your site carbon footprint with an in-depth analysis of your cost and procurement
Energy Forecasting & budgeting
Leverage our powerful modeling tool to anticipate your plant production and consumption based forecast model.
Energy Efficiency Optimisation
Identify specific industrial optimization for your factory baseload, asset sequencing, process and influence parameters management and detect potential savings opportunities.
Energy Management
METRON-Factory facilitates your energy performance monitoring and simplifies the reporting of your energy commitments in compliance with ISO 50001 norm and other standards.
Demand Side Management
Get METRON's support to identify inherent energy market opportunities, optimize sequencing of your assets and enhance your factory energy mix to minimize your consumption costs at iso-production.
METRON's experts

 support you,

at every step.
We are here to support you to make the most of your data orchestration platform all the way from your site digitization to energy efficiency optimization.
Get your first successes done with METRON's Success Plans*.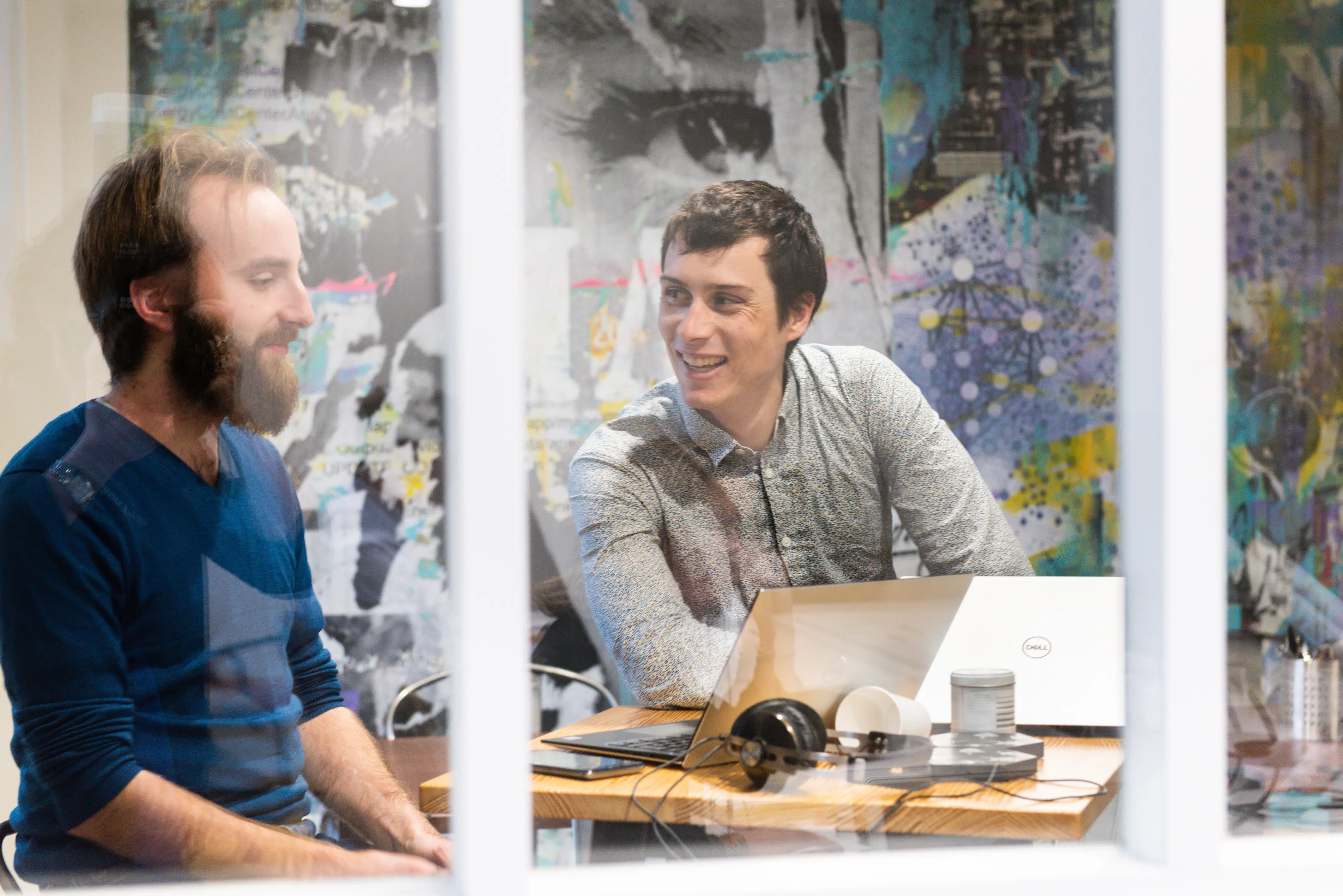 Evaluate your Energy and Digitalization maturity and explore METRON's solutions to tackle connectivity blocking points.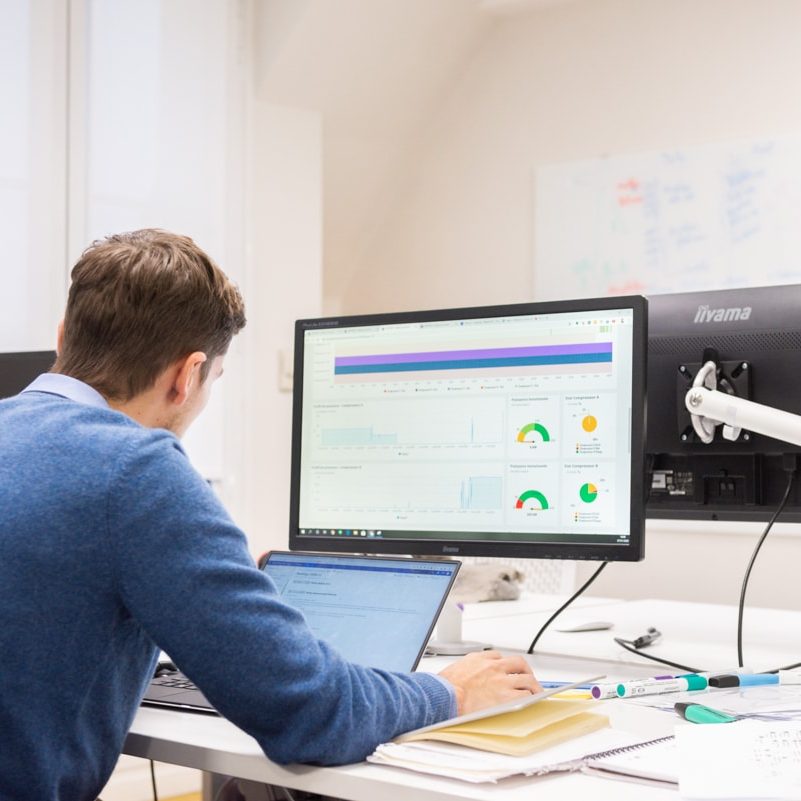 Get started with your METRON-Factory with initial and additional implementation to add more tags for more complexity.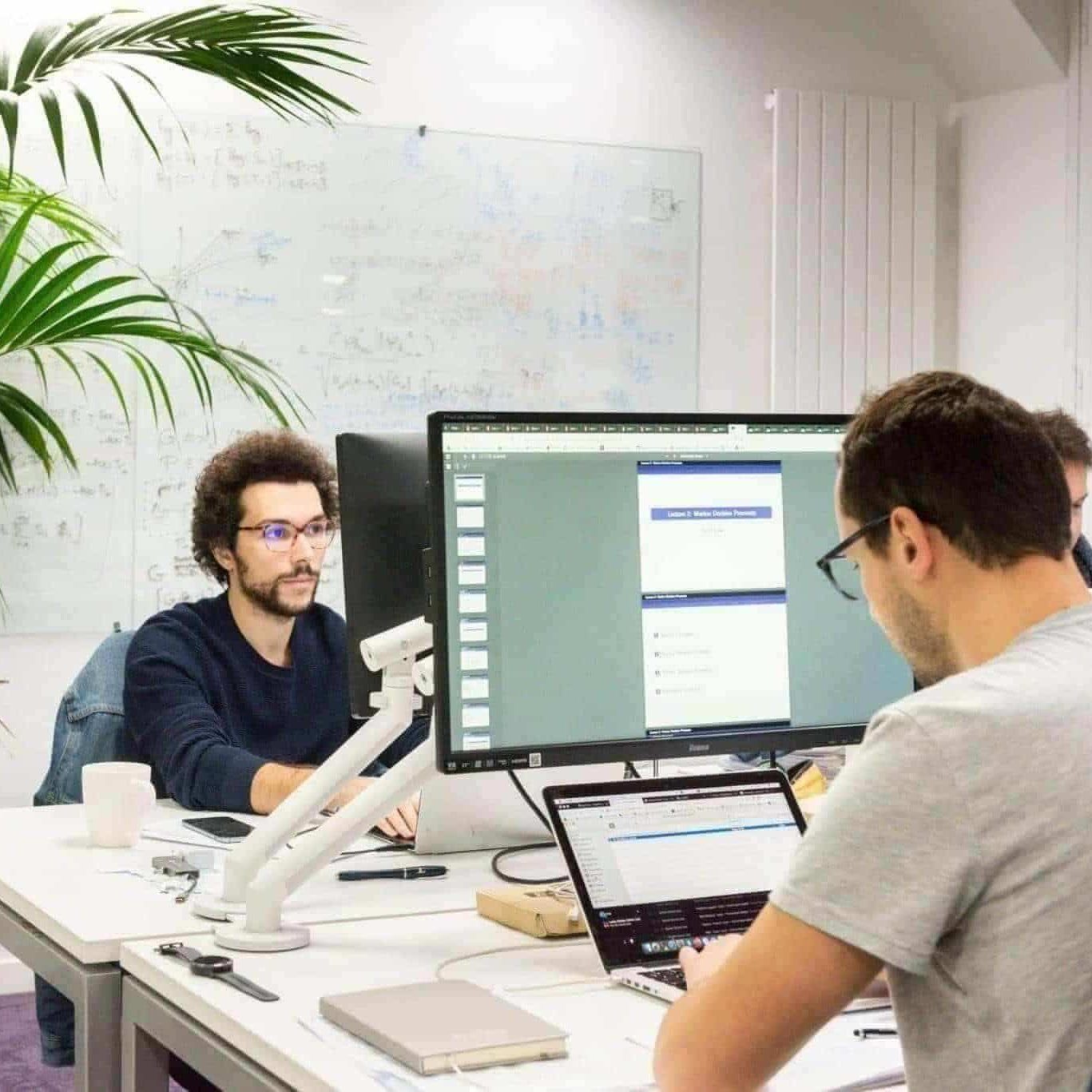 Get started with your METRON-Factory with initial and additional implementation to add more tags for more complexity.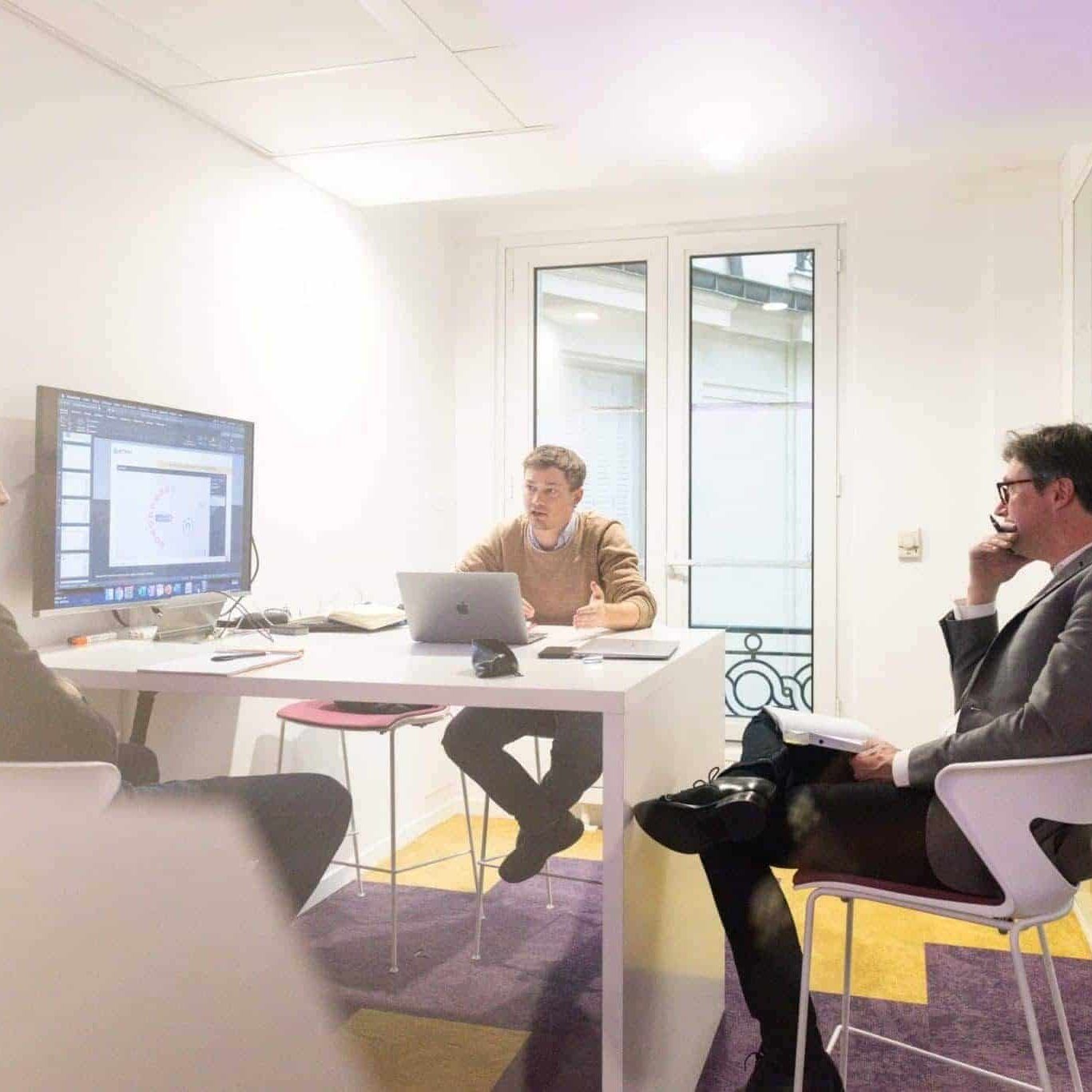 Through Advanced Monitoring and Energy & Data Science module, build specific dashboards for your critical perimeters and build models to help you to identify and quantify savings potential.
How to implement METRON-Factory® for your site?
METRON teams set up a robust and highly secure infrastructure to collect, store and analyze your data. This infrastructure supports all types of data produced by your equipment, integrates the external data necessary for the defined analysis perimeter and allows an optimum exploitation of the functionalities of your platform.
Congratulations to the whole METRON team. You all deserve an award for the quality of your collaboration on our different projects!
Marc-François VILAIN
Manufacturing Performance Director at DANONE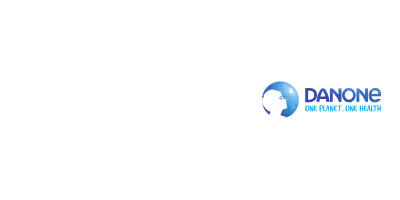 Digitalization at the service of heavy industry: an effective Energy Management Software to measure and act on the energy efficiency of our equipment
Frédéric GEFFRAYE
Energy Manager at ArcelorMittal - Industeel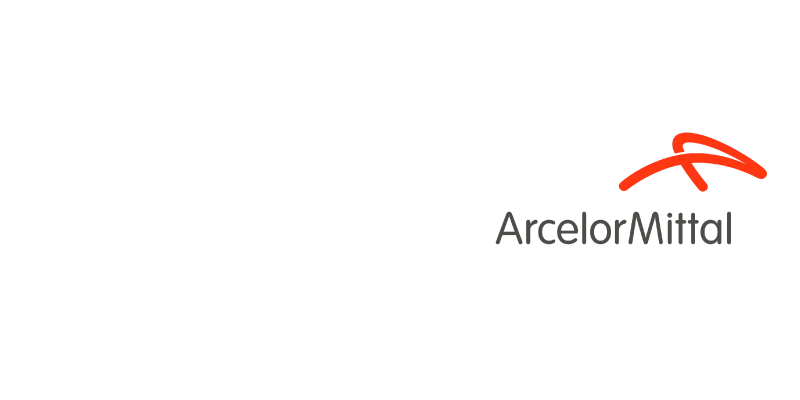 One solution to cover all your factory specificities and needs.
A trustworthy Operational Energy Management Software that can answer the needs to all type of industries across the globe.
Seeking for a solution to optimize sustainability, energy efficiency and team productivity?