METRON is pleased to have participated in this year's AWS Summit at the Palais des Congrès in Paris, France, this April. The AWS is an international event which unites technology experts and is filled with events such as talks, training sessions, and Machine Learning competitions. We are proud to be an official partner of AWS who are invested in such initiatives.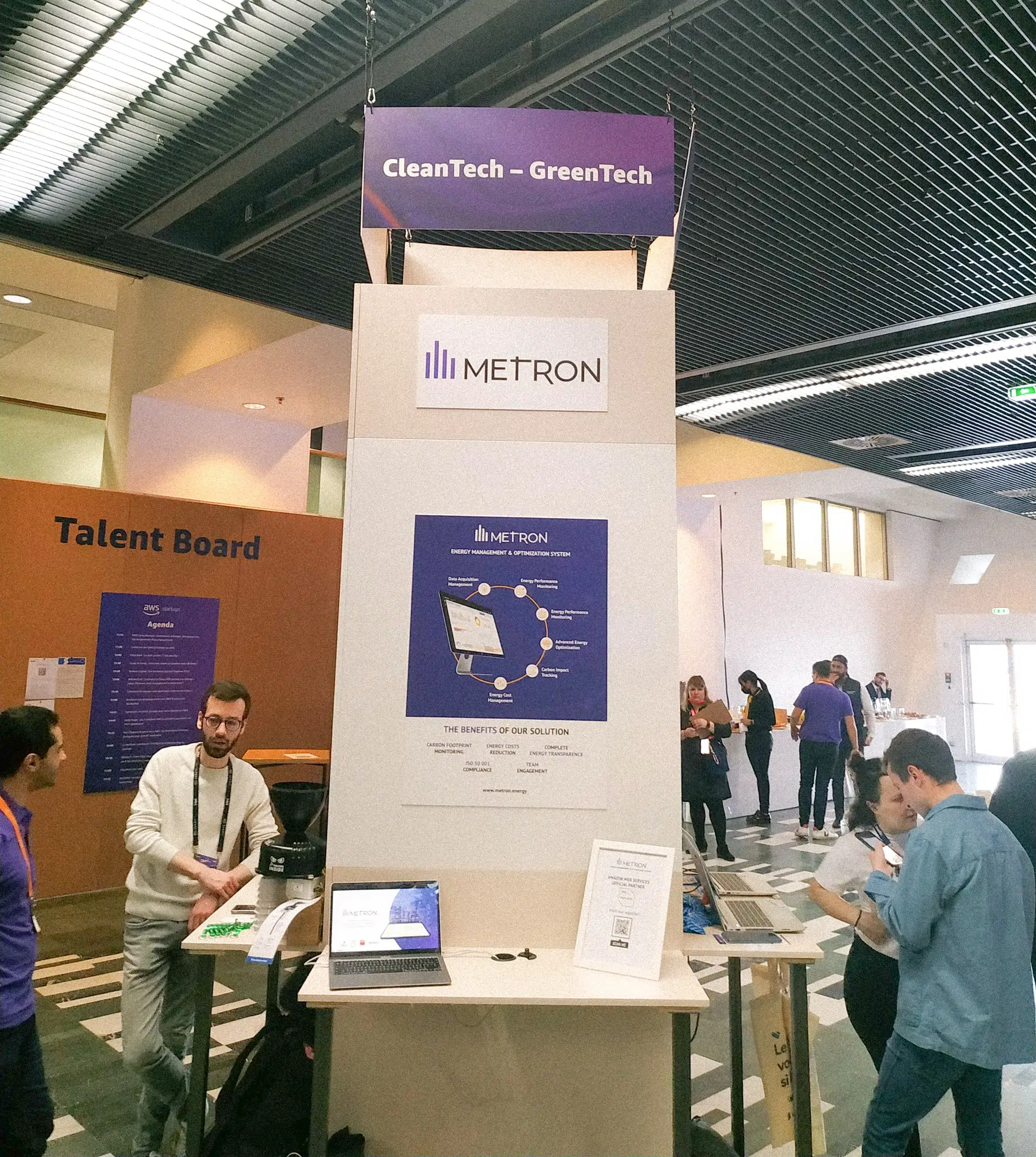 The Summit brings AWS (Amazon Web Services) users together to learn, connect and share their Cloud-based initiatives. METRON was able to share the positive impact of our SaaS platform, which uses the service, as part of the Startup Loft. It was a valuable experience to present our EMOS from the CleanTech - GreenTech stand. There was a great turn-out and it was an exciting occasion to connect with the teams behind AWS and learn more about their work.
METRON has been using AWS for several years and it has facilitated the international implementation and global coverage of our SaaS platform, because it guarantees compliance of local governance and local data storage. This Cloud infrastructure has also enabled a more optimal performance, security, and scalability.
Do you want to learn more about METRON's Cloud-based SaaS solution?
READ MORE OF OUR LATEST NEWS FROM AROUND THE WORLD