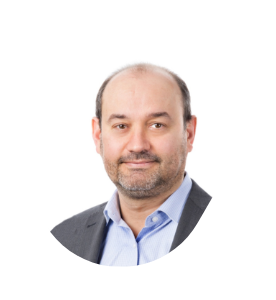 METRON, an energy intelligence technology company dedicated to the industry market, announces the appointment of David Bardina as Deputy Director. David Bardina strengthens the management team to accelerate the development of the company on the European market and will mobilize its strategic expertise to support major industrial accounts in their energy and digital transition.
METRON strengthens its management team with the appointment of David Bardina as Deputy Director. With this key recruitment, the company confirms its change of scale following the 8 million euros fundraising in 2018 from BNP Paribas, Financière Fonds Privés and Breed Reply Investments Limited.
David Bardina will contribute actively to the development of the company by taking advantage of his deep knowledge of the French and European industrial market, in a phase of technological change with the emergence of Industry 4.0. David Bardina will also play a leading role in METRON's Alliances with major global industry and energy players: equipment manufacturers, operators and energy suppliers. Finally, David Bardina will also be involved in the preparation of the company's next Series B fundraising.
"I am very excited to join METRON I've known for over two years, through our meetings on many industrial sites. I was able to appreciate the added value brought by its solution and the work done by its teams. I look forward to taking part in this venture and helping the company become a global champion of digital solutions for the energy transition, "says David Bardina, METRON's Deputy Director.
David Bardina has been active in the energy transition sector for the last ten years. From 2009 to 2016, David was instrumental in the foundation and development of the company Okavango Energy, an industry specialist in Energy Performance contracts, being the partner in charge of operations (350 industrial sites in 10 years). David then joined in 2017 the consulting firm Strategy Enea Consulting, where he held a position of director in the Paris office. He was in charge of developing the energy activity related to large consumers, especially manufacturers.
In addition to his new role as Deputy Director at METRON, David Bardina maintains a position of Senior Advisor at Enea and is a member of the supervisory board ALLICE (Industrial Alliance for Competitiveness and Energy Efficiency) which Enea is a founder.
"We are delighted to welcome David as a personality whose expertise is recognized and appreciated in the market for energy efficiency, with many successes. David will bring his deep knowledge of the industry's needs and the European energy market. He will be a driving force in the realization of METRON's ambitions in Europe. "Adds Vincent Sciandra, CEO of METRON.