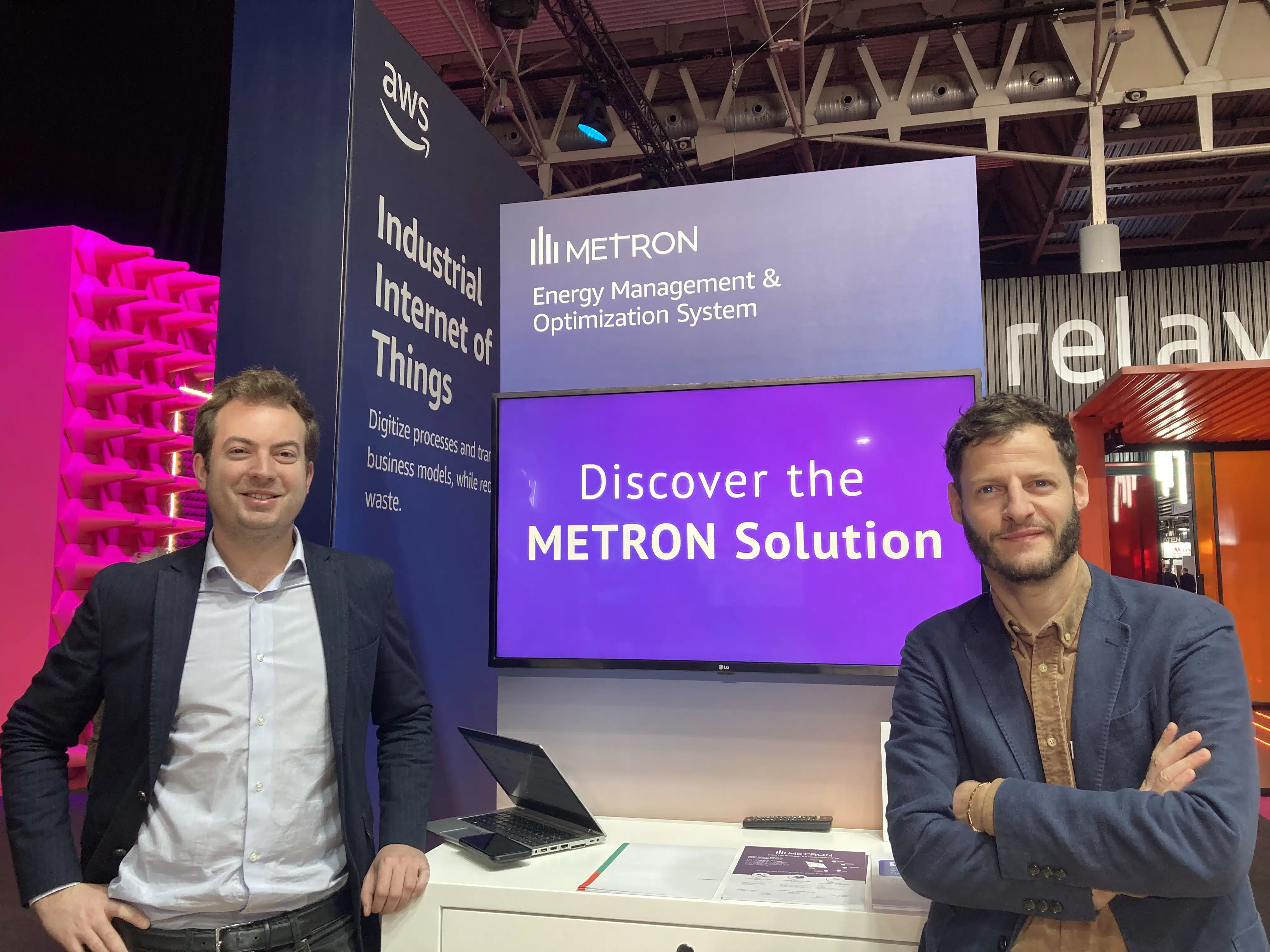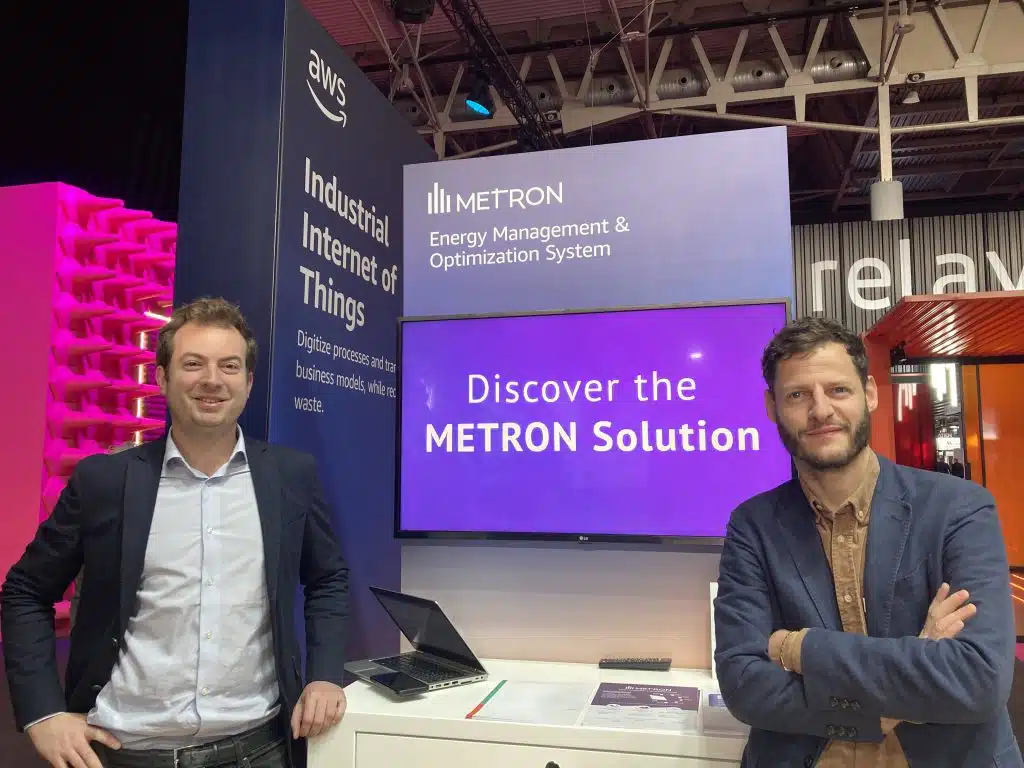 On January 31, METRON participated in the IOT Solutions World Congress event in Barcelona, Spain, alongside its partner, Amazon Web Services (AWS).
The IOT Solutions World Congress event presents a range of solutions for all sectors of activity, giving participants the opportunity to discover the latest innovations in technology.
METRON representatives Victor Nicolas, Didier Dubau, and Vivien Potiron, were on hand to discuss current and future energy objectives with a large number of visitors. METRON's participation, in collaboration with AWS, allowed the company to present its digital solution to a wider audience in order to strengthen its position in the field of energy optimization and management.
METRON's presence at the show demonstrates its commitment to cutting-edge technology, especially in the energy transition, and its willingness to work with companies to help them achieve their energy efficiency goals. METRON looks forward to participating in future events, such as the Global Industrie event in Lyon, France, next March, to continue to promote its digital energy optimization solution (EMOS).