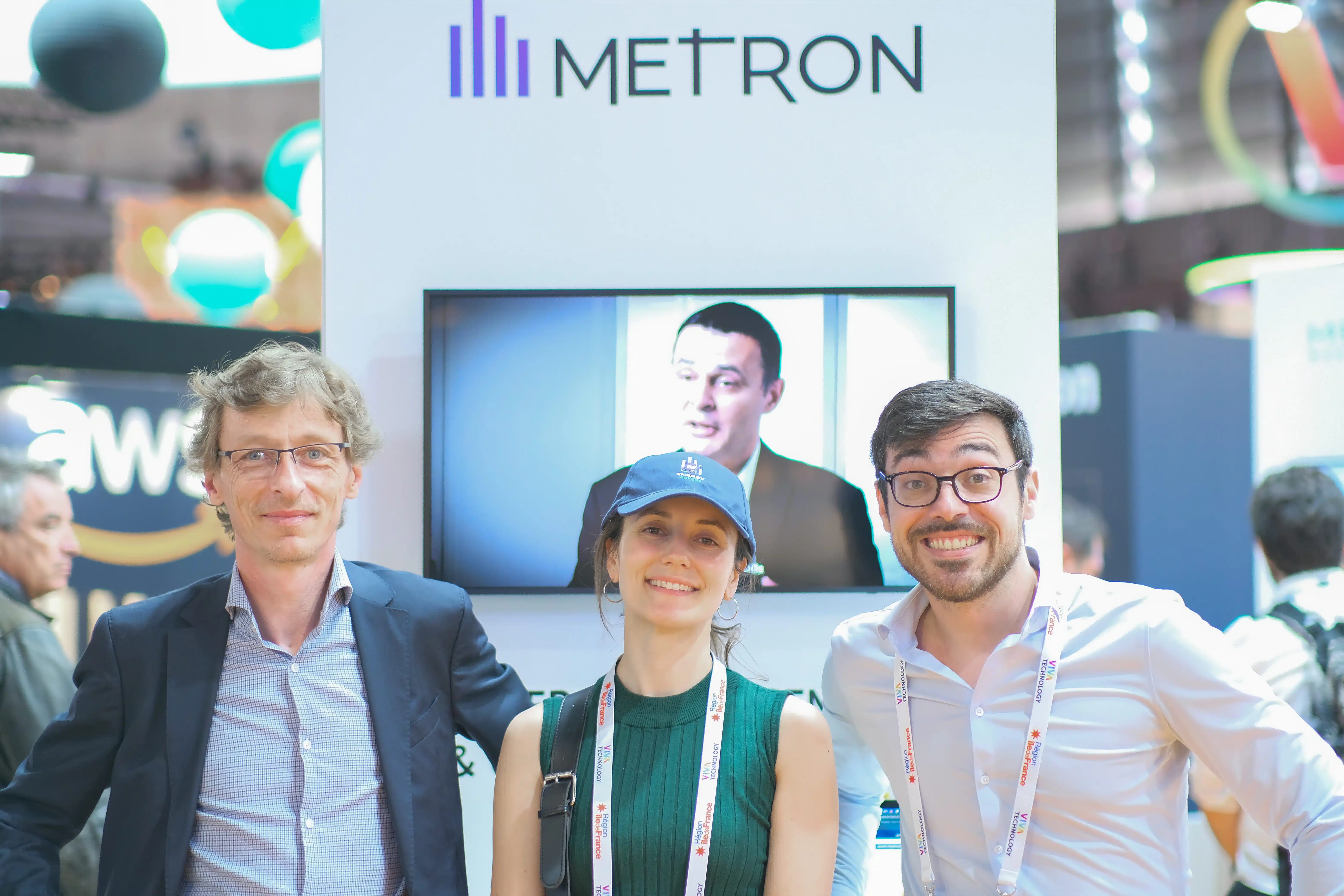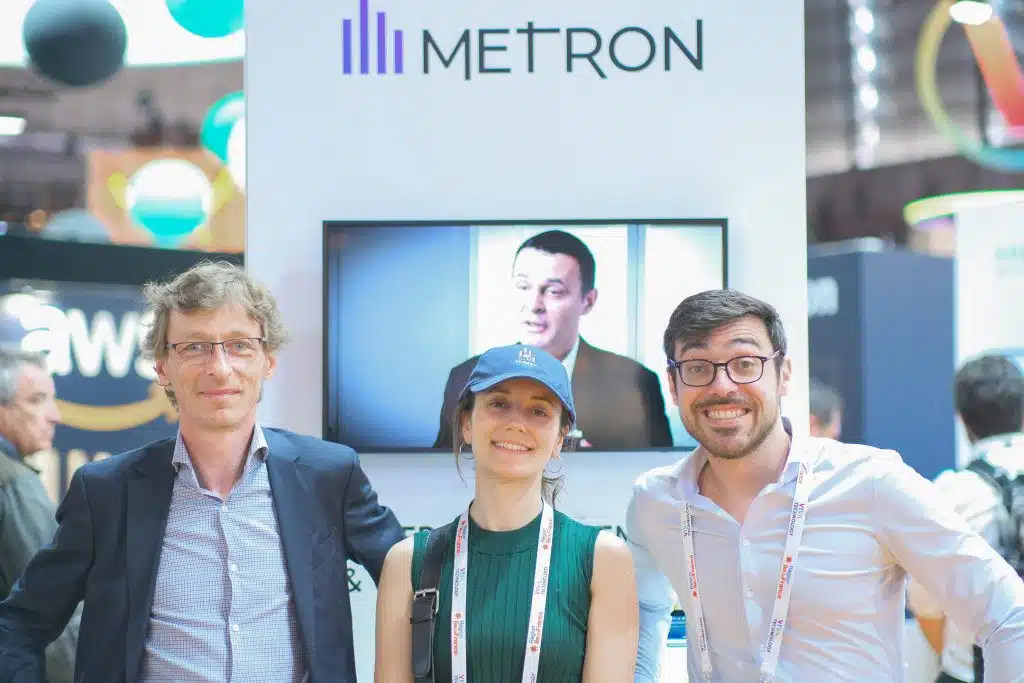 From June 14th to 16th, METRON was present at Viva Technology, the world's leading tech event which took place in Paris, France.
Hosted in the Amazon and Amazon Web Services (AWS) area, METRON representatives presented the METRON  energy management and optimization solution (EMOS).  In a time where we are faced with decarbonization challenges, the reduction of energy consumption and the need for digitalization are more important than ever In this context, several of the EMOS platform's functionalities resonated with visitors: IoT (internet of things), data visualization, monitoring, forecasting algorithms and carbon tracking. This digital solution enables companies in the commercial (EMM) and industrial (EMOS) sectors to achieve their energy performance and decarbonization objectives.
Tanguy Detroz, Deputy CEO of METRON, spoke to Maddyness about METRON's innovative solution, and announced the company's selection in the French Tech 2030 promotion.
The event was also an opportunity to promote Decarb Fast Track. Decarb Fast Track is a unique program designed to help European manufacturers reduce their energy consumption and carbon footprint within 2 years. The program is driven by 4 partners: METRON, Dalkia, BNP Paribas and AWS.