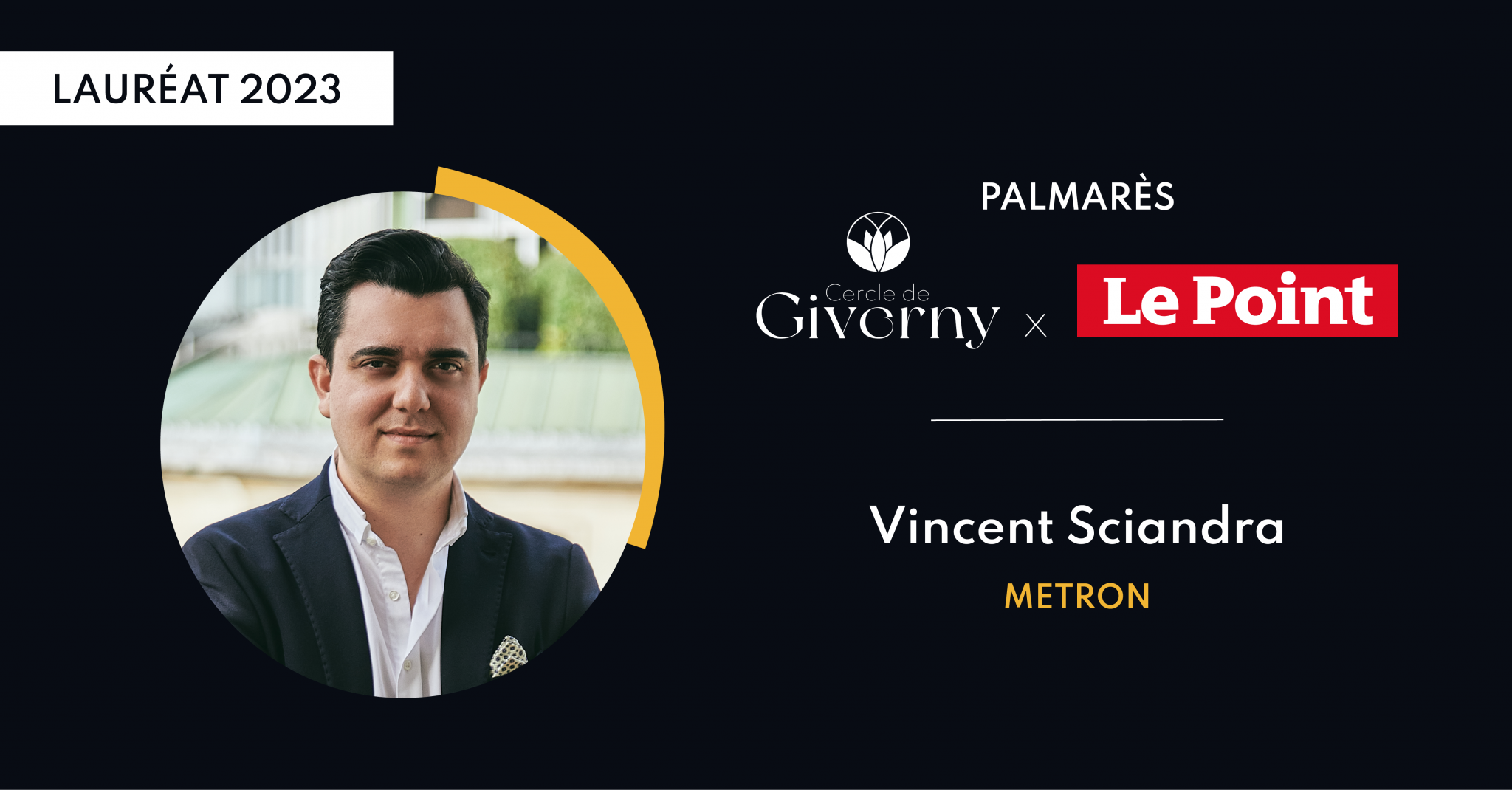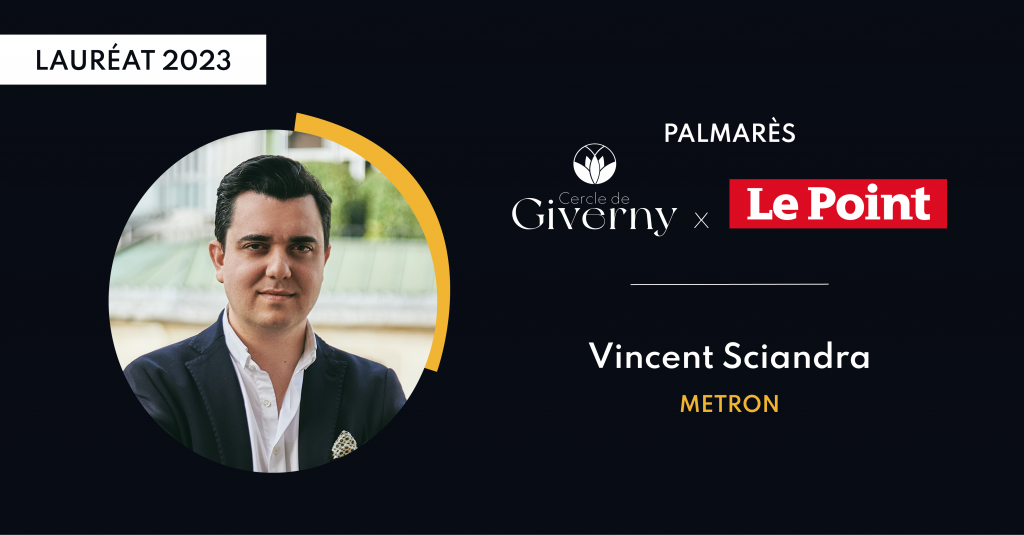 Paris, June 29, 2023 - METRON, a specialist in digital energy management solutions, is proud to announce that its CEO Vincent Sciandra is one of the winners of the Palmarès Giverny Le Point 2023, unveiled exclusively on Thursday June 29th. This award brings together 50 committed leaders under the age of 40 who are helping to accelerate France's ecological and social transformation. It recognizes the commitment, entrepreneurship, and creativity of young people who are building the future with hope and pragmatism. 
Launched in 2021 by the Cercle de Giverny in collaboration with Le Point magazine, this ranking honors the most innovative companies demonstrating a positive social or environmental impact on society. A benchmark in the field of corporate social and environmental transformation, the Palmarès Giverny Le Point offers special recognition to the leaders of these companies, who stand out for their capacity for innovation and their positive influence. This year's jury included leading figures from major groups, non-governmental organizations and associations, including Marie-Claire Daveu (Kering), Jean-Marc Borello (Groupe SOS), Elizabeth Tchoungui (Orange), and Moussa Camara (Les Déterminés).
Created in 2013, METRON, a cleantech specialist in energy efficiency, enables industries and businesses to save up to 15% of their energy consumption and carbon footprint. In 2022, METRON launched the Decarb Fast Track program, which aims to equip 100 industries in France and Europe with an energy management solution, to save up to 100,000 tonnes of CO2 in 24 months. On June 14th, METRON was also selected to join the French Tech 2030 program, after two consecutive years in the French Tech Green 20 ranking.
Vincent Sciandra, CEO of METRON: "The entire METRON team is extremely proud to be one of the winners of the Palmarès Giverny-Le Point 2023. This distinction testifies to our ongoing commitment to energy efficiency and our ability to design intelligent, high-performance, sustainable solutions for our customers. We are determined to continue innovating and pushing the boundaries to shape a more responsible energy future."
METRON is a French cleantech whose raison d'être is to digitalize energy to decarbonize territories. The software solution developed by METRON enables companies in all sectors to analyze and optimize their energy consumption in real time and reduce their carbon footprint. Founded in 2013 in Paris, METRON has 150 employees worldwide. Key players in the energy sector have recognized METRON as a global game-changer: ranked in the "Global Cleantech 100 "in 2022 (San Francisco) and French Tech Green20 in 2021 and 2022, winner of French Tech 2030 in 2023 and awarded by BloombergNEF (New-York) in 2019, among others. METRON's solution is also certified as a "Solar Impulse Efficient Solution" for the world.
To find out more: metron.energy
Press contact:
Hélène Galy 
+330788893453