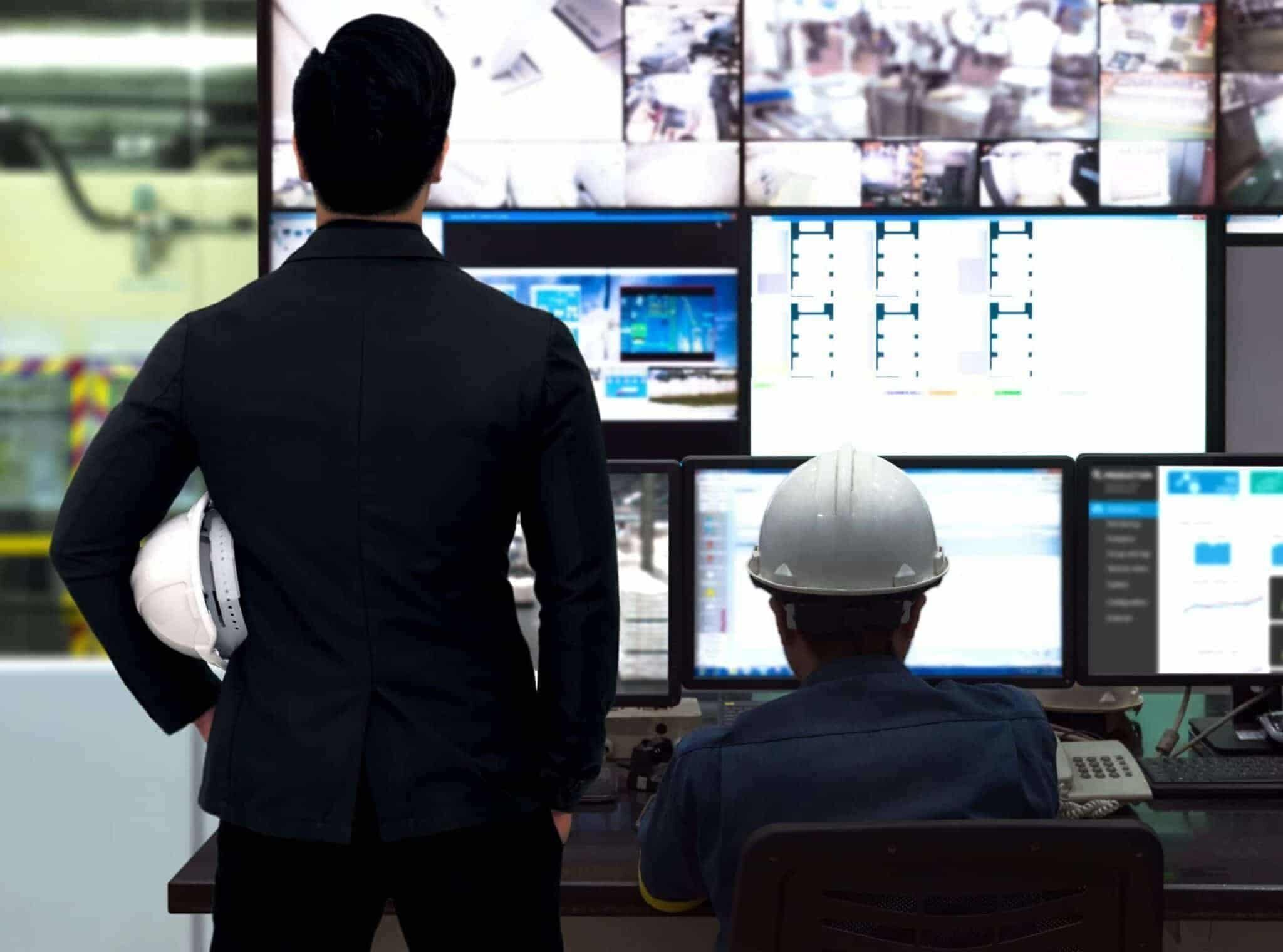 The cement industry is particularly energy-intensive. It is responsible for around 6 to 8% of global CO2 emissions, and almost a quarter of all CO2 emissions caused by industry. For this reason, there is a necessity for the sector to reduce its carbon emissions, and the number of legal and environmental restrictions are growing.
However, the cement-making process is complex and this can make energy optimization harder to achieve. For example, fuel and electricity requirements depend on many factors, such as:
the quality of cement manufactured
cement-methods used
configuration of firing lines, storage of materials
filter performance levels, choice of fossil or alternative fuels
the chemical composition of raw materials
Fortunately, digitalization is an effective solution! Digital tools are an efficient way for the industry to achieve a first level of global sobriety before proceeding with more impactful investments. 
Decarbonization can be achieved through a range of different technologies such as Carbon Capture, Storage & Utilisation (CCSU), alternative fuels, clinker reduction, or the production of novel cements. However, these new technologies bring their own complexities in the production process, as well as an element of uncertainty around results. For this reason, the implementation of digital tools while monitoring the whole supply chain is the first logical move before proceeding with such investments.
HOW DOES DIGITALIZATION HELP OPTIMIZATION?
One of the key strategies for cutting carbon emissions is to improve energy efficiency. Digitalization is one of the best ways to achieve this goal and it brings a number of benefits with it. 
Transparent and more reliable information can be collected
Digital tools can give the right information to the right person at the right time. Information can be cross-referenced, and influencing factors can be identified and correlated into dashboards. 
It can help create highly accurate models 
METRON's digital tools establish baseline scenarios into customized dashboards - the indicators revealed by digitalization help cement manufacturers continuously adjust energy consumption, identify drifts and detect areas of savings in order to act sustainably on the systems operation both upstream and downstream from the rotary kiln.
The big picture can be shared with stakeholders at all levels
Not only is digitalization useful at site level but also to the corporate teams in charge of large scale program and cross regions roadmaps.
Time is saved thanks to increased efficiency
Instead of losing time on manual reports, operators can focus their attention on other important tasks. 
Operators can become more empowered 
By consolidating the knowledge base of the cement plant's industrial process and displaying information to monitor and optimize the plant, digitalization guarantees sustainability of expertise and know-how, while helping reduce costs and carbon emissions. It's also part of all activity to have to deal with the change management occuring while digitalizing, bringing new sets of skills and creating meaningful missions among the teams.
LATAM SUCCESS STORY
A Latin American plant was trying to get more efficient, energy wise. They selected METRON's digital solution to reach two objectives: optimizing the efficiency of its grinding mills and reducing costs by planning production according to fluctuating energy market prices.
Before implementing METRON's solution, production was unpredictable and the plant was producing at maximum capacity regardless of energy prices. Operators had fluctuating processes because the decisions were made based upon personal experiences, rather than more precise data.
The first step was data collection. In order to optimize the efficiency of the mills, the influential parameters of the productivity variability were identified (production, consumption and operational constraints), then contextualized. Sequencing rules were built. 
The factory now benefits from a holistic view of the plant, with personalized dashboards. Baselines have been built up to trigger real-time alerts for any drift in energy consumption. Optimization actions were implemented to improve the mill's process and stabilize production to the maximum available work capacity. Mills efficiency was set up per cement type - selecting the best mills for the right type of product. In addition to the gains from improved energy efficiency, the site is benefiting from a Demand Side Management solution, which also allows it to optimize its planning with respect to energy prices.
Overall, by using the METRON solution, the factory was able to save an estimated 1, 800 MWh per year in terms of energy which equates to a projected 2.5% reduction in annual electricity bills, on top of saving time and improving collaboration.

TIPS FOR LAUNCHING A DIGITAL ENERGY MANAGEMENT SYSTEM 
Select a flexible platform based on robust technology
It is imperative to think long term and recognize the flexibility of the tool and its adaptability to several sites, so you won't need to worry about changing to another solution in a few years. A flexible energy management system will allow your solution to be scalable as it can be deployed quickly and efficiently.
Keep people at the forefront of your project
Using new technologies and moving towards digital, not only continues to require human skills, but it cannot function without it, and it is a sure step towards positive team cohesion and social changes on a larger scale.
DO YOU WANT TO OPTIMIZE YOUR CEMENT MAKING PROCESS?