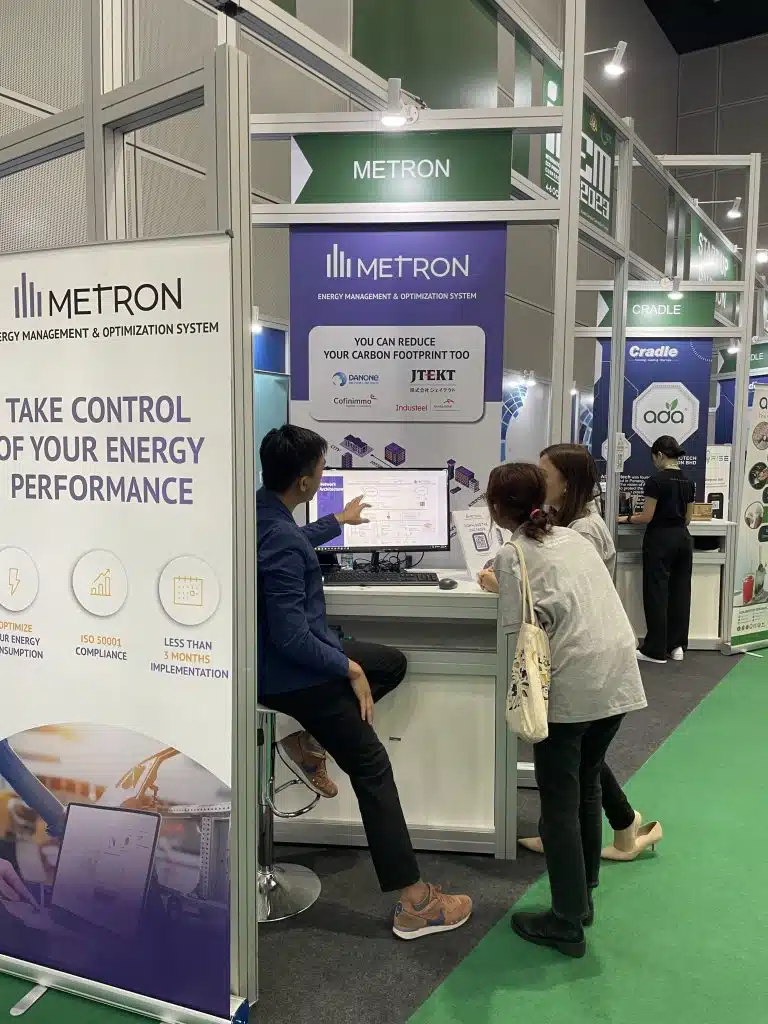 From the 4th to 6th October, METRON was invited to present the Energy Management and Optimization solution (EMOS) at Southeast Asia's leading trade event relating to sustainability.
Today, the International Greentech & Eco Products Exhibition & Conference Malaysia (IGEM) has become Southeast Asia's leading trade event for green technologies and green solutions, with more than 40,000 visitors from 40 countries. The most recent edition took place in October 2023 in Kuala Lumpur.
This year, visitors showed a strong interest in decarbonation. In line with this pertinent topic, two METRONers, Arnav Shishu, Head of Sales for APAC region, and Zhao Pin Koo, Head of Operations APAC, demonstrated how a smart digital energy management tool like METRON's EMOS can help organizations in the industrial and tertiary sector optimize energy consumption and reduce carbon emissions.
Discover More of Our Latest News