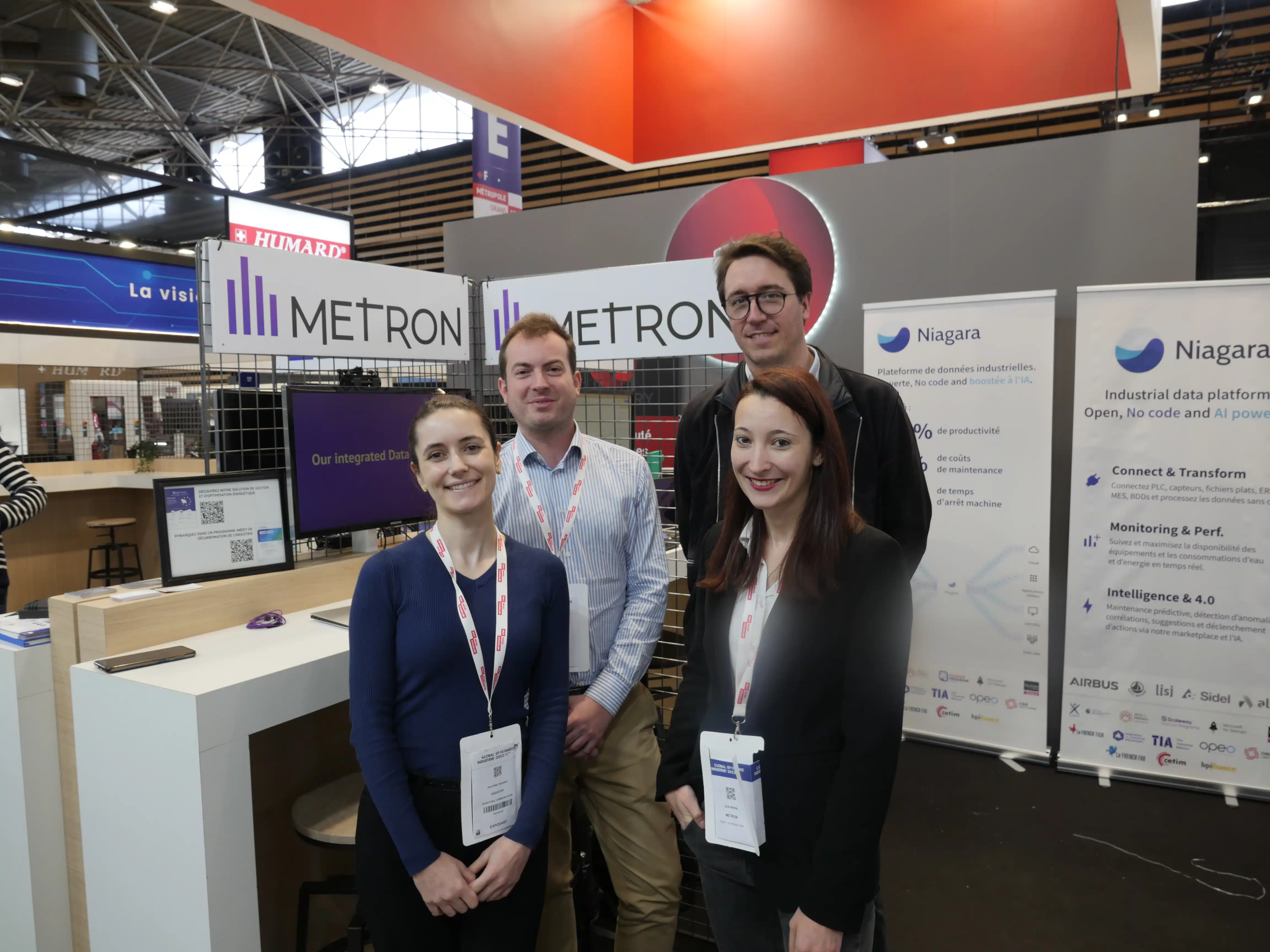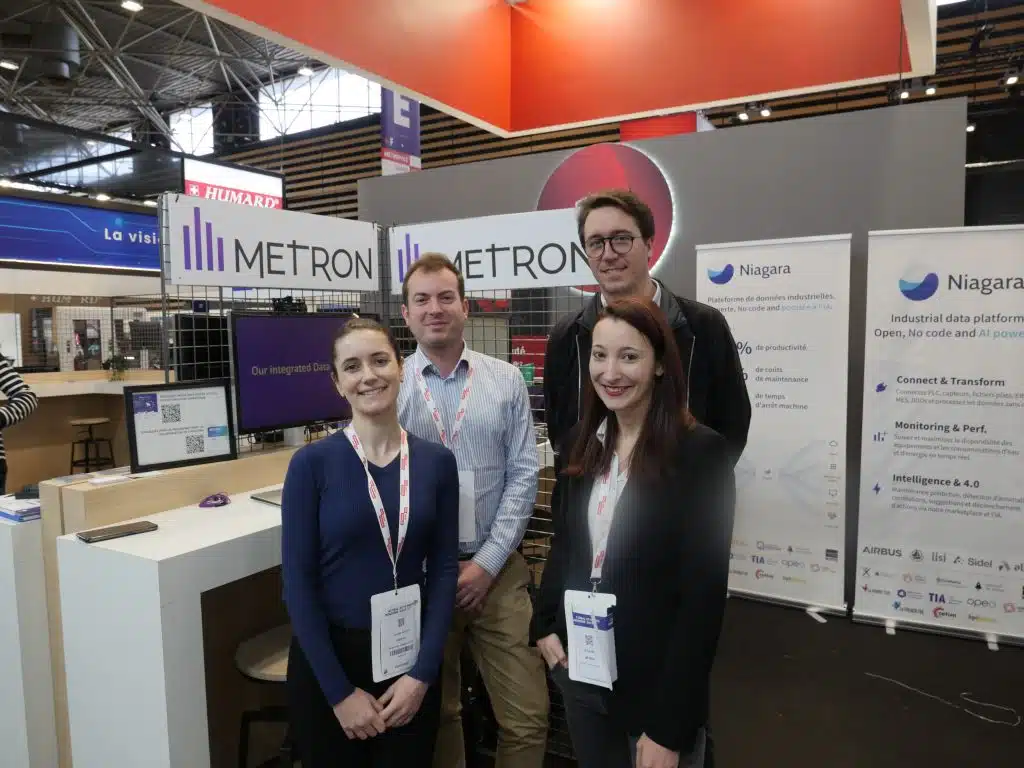 The Global Industrie event is one of the largest industry trade shows in Europe that brings together professionals, experts, and exhibitors from around the world.
The show aims to highlight the latest technologies, innovations, and trends in the industry. It offers visitors the opportunity to discover new products and services, meet potential partners, participate in conferences and workshops, and share their experience and expertise.
METRON was present at this event from March 7 to 10, including on March 9 and 10 at the OSS Ventures space in their Ondustry area. Jérôme Briend, Quentin Baumann, Victor Nicolas, and Jonathan Garino from METRON presented our Energy Management and Optimization System (EMOS). 
Yannick Leborgne, Director of Dalkia Analytics, also presented our ambitious Decarb Fast Track program which aims to  decarbonize the industrial sector. The program has been launched Europe, aiming to help 100 industrial pioneers to reduce their energy consumption and their carbon footprint. The program is in collaboration with Dalkia Analytics, BNP Paribas and Amazon Web Services (AWS).